Triple Glazing Winchester
Timber - PVC - Aluminium - Windows, Doors & Conservatories in Winchester
KJM is an award winning company that were established in 1982. We have been installing quality triple glazed products into homes in the Winchester Hampshire area for many years. We can offer market leading 44mm triple-glazed windows that are over 40% more thermally efficient than our 'A' rated double glazed windows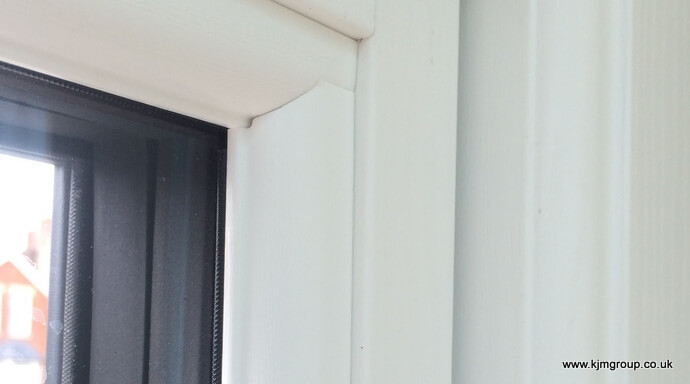 KJM supply and install triple and double glazed products in and around Winchester and the surrounding counties. Established in 1982, we are approaching 40 years of award winning experience in the field. Because of this experience, we realise how important it is for our customers to feel relaxed and comfortable from the quotation stage. This is why our sales staff are not commissioned; instead they strive to give frank and honest quotations at the best prices.
Transparent Prices
We don't structure our prices based on discount marketing. By contrast, we pledge to always offer our lowest possible prices. As KJM are recognised and endorsed by Hampshire Trading Standards and Which? we know that customers are confident in our reputation. We offer a 10 year warranty on products so that confidence can extend well into the future of your windows, doors and conservatory.
Product Ranges
With a wide range of window and door styles, our products are able to suit any building project. Indeed, we work with many local contractors on all sizes of extension and refurbishment. We supply triple glazing units encased in uPVC, aluminium and hardwood. The Beaumont and Residence 9 lines offer a spectacularly authentic aesthetic, with timber effect appearance and joints. For Green or Eco projects, the Veka Infinity Window & Door profile system are produced using recycled materials within the core. Similarly, the internal reinforcements of Profile 22 products are manufactured with recycled composite materials.
Features
Triple Glazed
In between the three panes of glass, Argon gas is used instead of either air or dry nitrogen. This gas is slower moving and therefore convection currents in the space do not flow as effectively. This means a decrease in the transfer of heat between the inside and outside of the panes.
Swisspacer Bars
Alternatively known as 'warm edge spacer' bars, this edging around the glass panes reduces heat conduction at the edge of the glass. This has the effect of both reducing condensation and improving insulation.
Glass
It's important to use low emissivity (or Low-E) glass for your triple glazing. We choose to coat glass in a 'soft coat', which offers improved clarity and light transmission.
Managing Director - Mark Pearce talks about the benefits of triple glazing and warm edge Swisspacer
Why Triple Glazing?
The size of our triple glazed units is 44mm. This fits with many ranges of frame for windows or conservatories and provides over 40% improved thermal efficiency in contrast to 'A' rated double glazed units. When compared to the standard 36mm units provided by different suppliers, this triple glazing provides 25% better insulation performance. For some product lines, a slimmer triple glazed unit is required. So, by using Krypton gas rather than Argon gas we can produce a 28mm tripled glazed unit. Although this is a more expensive option, it is a solution which means you don't compromise on the levels of insulation and sound proofing that triple glazing provides.
Resources
When you choose triple glazing, you will enjoy improved energy efficiency and better use of resources. As we commit to recycling old materials such as uPVC, aluminium, glass and card packaging, on all of our projects you know that your project is conscientious of resources, too.

We can supply both trade and offer supply only costs for the best glazing products in your area and also are in partnership with a local builder, who can tackle extensions and new-build projects.
Download our free Triple Glazing brochure
We pride ourself for the quality of our products, installation and after-sales service and can provide many recommendations in your local area. Our sales team give free, no-hassle quotations, without the sales gimmicks often used within our industry. KJM offers a range of double glazed & triple glazed windows, doors (including composite, patio french & bi-folding doors) and conservatories in the Winchester area.
Triple Glazing Winchester - Windows - Doors - Composite Doors - Bi-folding doors - French doors - Patio doors - Secondary Glazing - Car Ports - Trade Supply - Conservatories in Winchester, Hampshire