Windows
Sound Proofing - Double/Triple Glazing or Secondary Glazing?
Noise intrusion into the home is a common problem if you live close to busy roads, railway lines, under flights paths or near industrial units and windows tend to be the weakest point of sound insulation in the home.

Unlike walls and ceilings, which block and absorb sound waves, windows (glass) allow more sound vibrations to pass through and enter the home. The most common and invasive noises are high-frequency sounds, so how do we reduce this and increase the sound proofing of your glazing?
Soundproof windows - Whats the science?
To reduce the amount of sound that comes through the window, you must improve the barrier between the actual sound and your ear. This can be done in three ways:-
Add a larger gap between the window panes (Secondary glazing is one of the best options)
Add mass to the glass (make it thicker)
Use a laminate soundproof glass. Laminate glass comprises of two pieces of glass with an interlayer commonly made from polyvinyl butryal (PVB). This type of glass is used to increase the sound insulation rating of a window, where it significantly improves sound attenuation compared to unlaminated glass panes of the same thickness. For this purpose a special "acoustic PVB" compound is used for the interlayer.
A question often asked is, what is the better way of increasing the sound insulation?
Well this can be broken down into, three answers:
Sound proofing with double glazing
Double glazing does provide sound proofing, especially if it's replacing existing ill-fitting single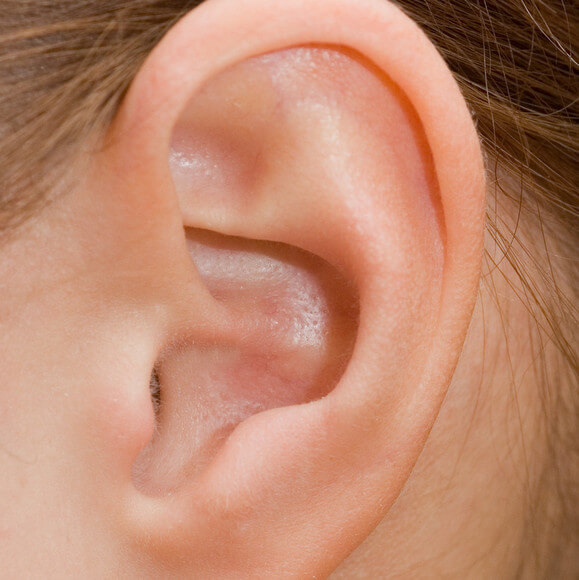 glazed windows. Generally the larger the gap between the panes, the better the sound insulation. This can be enhanced where one pane of glass is thicker than the other, such as 6mm glass one side and 4mm the other. This acts as a better sound barrier than normal sealed units, because the different thickness of glass changes the sound wave as it travels through the unit.
Another option is to use 6.4mm laminate glass to the outside of your glazing to offer additional sound proofing. This is also much more secure as laminated glass can not be penetrated as it houses 0.4mm perspex between the two 3.0mm panes of glass. This type of glass is similar to what is used in car windscreens today. There is also available a range of acoustic glass options, one of the most popular is Stadip acoustic glass (PDF brochure) the standard panel for most glazing is 6.8mm thick.
It is worth remembering that the use of trickle ventilators within a window can destroy the acoustic performance of new windows. When noise is a major problem, special acoustic ventilators are necessary, however, the downside of these items are they are large and unsightly
Planitherm's Comfort range of double glazed units
KJM have launched the new range of Planitherm glass as the glazing options have become more complicated in recent times. This initiative from Saint Gobain has made making the choice easier for the consumer.
The glass options are split into five categories
Noise Reduction
Energy efficiency
Enhanced Security
Furniture fade protection
Reducing overheating
Download our free Planitherm high performance glazing brochure
Double Glazing Acoustics Summary
The best sound reducing gap is between 100-150mm (Secondary Glazing option required).
For best results, there should be a 33% difference between the glass thickness (4-18-6 units).
Using one pane of laminate glass improves performance further.
The position of the thicker pane (internal or external) is not important.
Gas filled cavities in glass units make no difference to sound performance.
Glass coatings (low e) also make no difference.
Double rebated windows with gaskets are generally better than brush pile as used on sliding sash windows and sliding patio doors.
Trickle vents ruin any acoustic performance gains.
Sound proofing with triple glazing
Adding an extra pane of glass with our triple glazing will only provide a small increase in sound insulation, if all three panes are of the same thickness. Specifying one different pane thickness will increase sound insulation. See our triple glazing page for further information.
Sound proofing with secondary glazing
The best type of sound proofing is secondary glazing as the gap between both panels is far greater than conventional double glazing. Many households around airports are fitted with secondary glazing to help with noise reduction.
If you live on a main road with traffic noise, secondary glazing is a great way to reduce further noise as you can also benefit from the different thickness of glass from that of the primary window. The optimum gap to reduce heat loss and keeping external noise to a minimum is between 100mm-150mm between the secondary glazed unit and your existing window (glass to glass). However, this would normally mean that little or none of the internal cill would be left. Changing the thickness of the glass between your existing window and your new secondary glazing will change the frequencies of the sound wave length and reduce noise further. i.e. Existing window glass 4mm - install secondary glass 6mm. Ordinary glass at 4mm thick will significantly reduce noise, however if noise reduction is paramount then we would recommend our 6.4mm laminated or 6.8mm Acoustic 'Stadip' glass. These glasses can reduce external noise by as much as 75 - 80%.
Secondary windows using 4mm glass, each 25mm increase in the gap reduces the noise transmission by approximately 0.75 dB - up to the maximum gap of 150mm
Secondary windows using 6mm glass, each 25mm increase in the gap reduces the noise transmission by approximately 1.25 dB - up to the maximum gap of 100mm
Case Study Heathrow flightpath - Soundproof Secondary glazing
The introduction of secondary glazing with Stadip Acoustic glass - provides over a 20 db drop over the exsiting timber sash single glazed windows
There is a fourth option, is a combination of the above....Replacing both the outer window with good quality, tight fitting double or triple glazing and then add secondary glazing as well. This is the ultimate soundproofing for windows but the most costly of course!
Soundproof Windows FAQs
How can I make my windows soundproof?
We think the first thing you should look at is the condition of your existing window. Does it seal properly? Is it single glazed? Are there obvious sound leakage points like a trickle vent that is open? Start with sealing the window with a draught-proofing seal, close a trickle vent or fit a better quality one, they are a notorious point of sound leakage. If the window is single glazed then consider replacing the window with double or even triple glazed windows, the addition of acoustic glass really make a huge difference.
If the primary (existing) window is already in good condition, is sealing well and noise pollution is still a problem then add a secondary glazing. Once again with acoustic glass and a gap of between 100mm-150mm to the primary window, noise reduction really can improve by over 50%. They are a great addition for a busy road, aircraft flight paths and near railway lines.
Cheaper but less effective options would include thick sound deadening curtains or installing a temporary insulated barrier panel
What are the best windows for soundproofing?
The best solution to sound insulation, assuming the existing window is in reasonable condition, is good quality secondary glazing with both acoustic glass and a decent gap to the main window. We have been installing windows for many years and the sound deadening from installing secondary glazing has provided our customers with the biggest smile, hearing the results really is believing!
How much does it cost to soundproof a window?
This is a difficult question to answer because there could be many variables as to where the sound leakage is coming through. Is the primary window in good condition? If so, secondary glazing would be the next stage. If the primary window is in poor condition this would be the first place to start. There are variables that affect the cost for new windows.
These include:-
Size of the window
Opening style, fixed or lift out secondary windows are cheaper than sliding ones
Glass choice 4mm or 6mm glass, toughened glass, laminate glass, low-e glass, or stadip acoustic sound insulating glass? These can change the cost by as much as £60 per square metre
Heavy duty or budget systems with slimmer profiles
Installed cost or supply only?
Quoting is easy, all we need is a photograph of the existing window and some sizes. We can advise and price for you without a home visit in most cases.
Can you soundproof existing windows?
If you really want to improve the sound insulation of your property, then secondary glazing is your best option. You could however, also consider changing the seals on your existing windows, if they are in a poor condition. Reglazing your existing windows with new glass or sealed units and the addition of acoustic glass will provide a marginal improvement.
How can I soundproof my windows cheaply?
Our opinion on this will vary to a lot of others. There is, we believe a considerable amount of misinformation on the internet today. Other than blocking up the window and this could be done cheaply with a board and sound deadening material installed from the inside then a £££ investment will be required to achieve results that you will be pleased with. Please also remember that the sound may be coming through extractor vents or from a chimney
Useful resource from our website
GGF guide to Acoustics - How glazing can reduce noise entering your home
Blog page on the science of sound and how to soundproof your windows
Further information on our secondary glazing systems.
Our no pressure promise
At KJM Windows & Conservatories, we pride ourselves on our no hassle, no pressure approach to providing high quality home improvement products to the thousands of customers who have put their trust in us since 1982.
find out more