Conservatories
Hardwood/Timber Conservatories
So are you looking for a conservatory of distinction? Then look no further than our KJM range of Dempsey timber conservatories. We have one of the most comprehensive ranges of high quality timber products that you are likely to find in the marketplace today. You can view our timber product range in our showroom in Andover, Hampshire.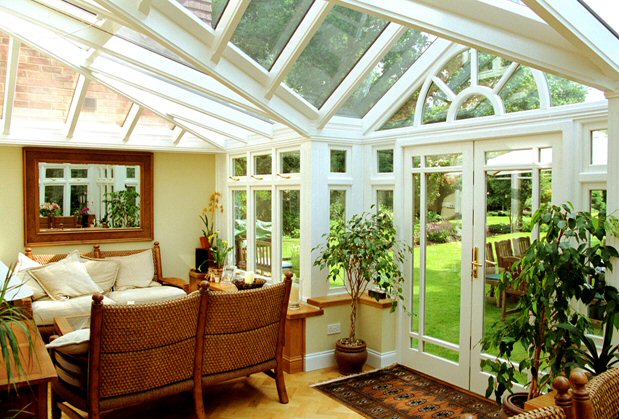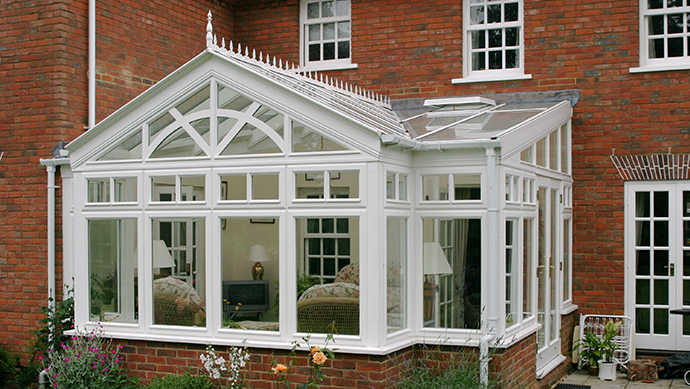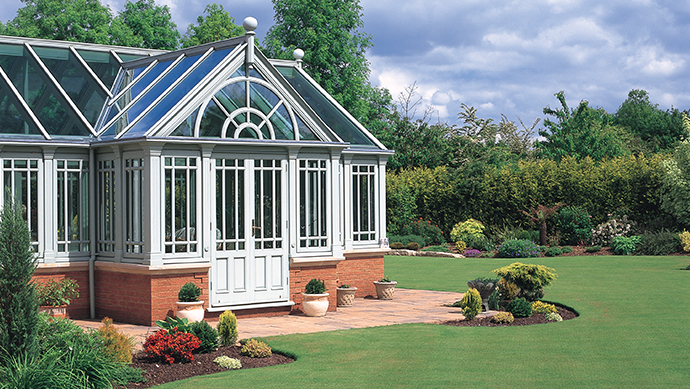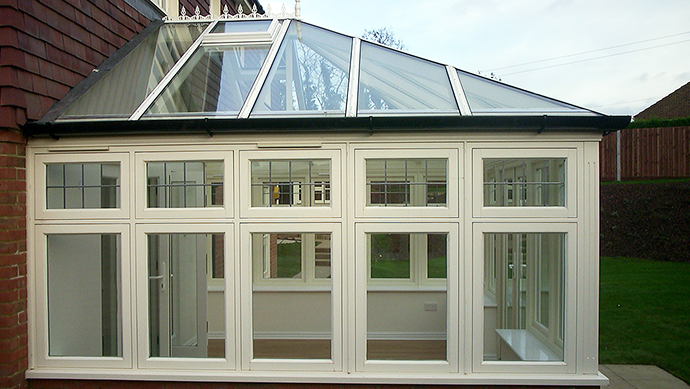 Being an independent company we can source from any manufacturer in the country. Dempsey Dyer is our preferred supplier as they manufacture fully bespoke conservatories in Sapele hardwood, oak, softwood, or accoya timber. Accoya is a very durable softwood that will outlast many a timber system. All are tailor made by experienced craftsmen to ensure our timber window products will give you years of trouble free pleasure. Dempsey Dyer manufactures high quality timber windows, doors and roofs based on a high quality design. The beauty of timber is unsurpassable and if looked after will last for many generations and they take great pride in every window they produce. Carrying accreditations for thermal performance, security and weather tightness, our conservatories can meet the most demanding specifications.
Hardwood/Accoya Conservatory Manufacturing Process
A KJM hardwood Conservatory can be specified with a number of features/options
Choice of roof glazing from polycarbonate to to a range of Pilkington glass options
Colour coded external aluminium roof cappings for lower maintenance
Roof vents (manual or electric) with thermostat and rain sensors
Wide choice of window designs and traditional decorations
Full electric pack including heating, lights and sockets
Plastering
Floor Tiling
Furniture
Ceiling Fans with Lights
Roof and Window Blinds
You can download our Hardwood Conservatory Brochure or our General timber brochure
Durability by Design Quality manufacturing process for long life products
View our webpage downloads for further information on self cleaning glass, polycarbonate options, fan/light options and other Conservatory brochures.
KJM have the expertise to help you create the full package from the first brick to the furnishings!
Our no pressure promise
At KJM Windows & Conservatories, we pride ourselves on our no hassle, no pressure approach to providing high quality home improvement products to the thousands of customers who have put their trust in us since 1982.
find out more