Doors
Hardwood Entrance and French Doors
Our range of hardwood doors, can give your home an entrance of distinction. The freedom in design of wooden doors means you can have any design you like, along with a host of different features such as traditional arches, side panels and even stable door options for a cottage style. You can visit our showroom in Andover Hampshire to view our timber product range.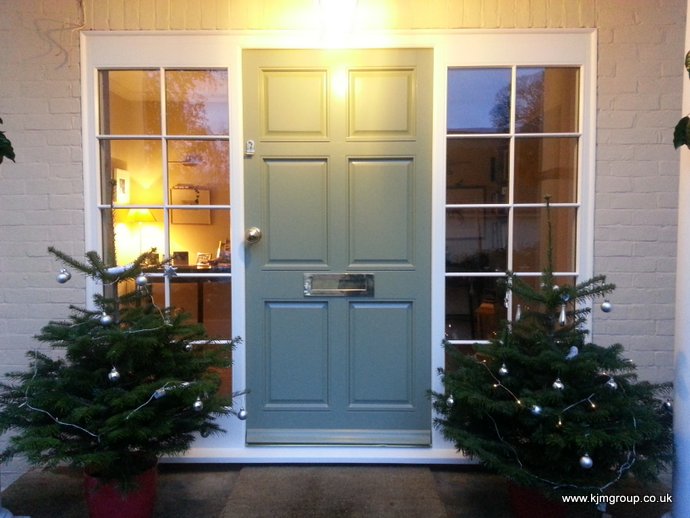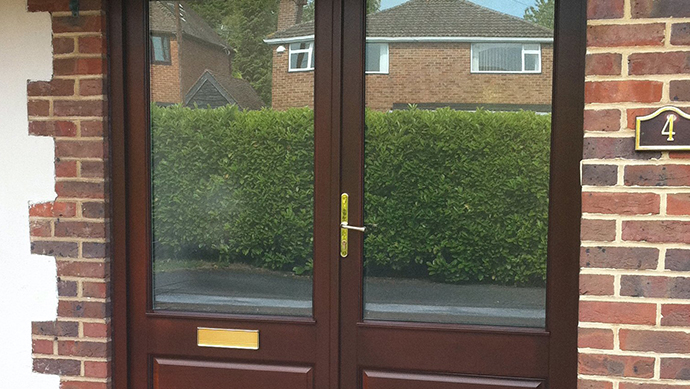 We are proud of the quality, durability and sustainability of our timber doors, which can be manufactured to cater for the most bespoke requirements by providing you with a comprehensive range of design options. Timber species available include Sapele, Oak and Accoya.
Being an independent company we can source from any manufacturer in the country. Dempsey Dyer is our preferred supplier as they manufacture fully bespoke doors in Sapele hardwood, oak, softwood, or accoya timber. Accoya is a very durable softwood that will outlast many a timber system. All are tailor made by experienced craftsmen to ensure our timber window products will give you years of trouble free pleasure. Dempsey Dyer manufactures high quality timber windows, doors and roofs based on a high quality design. The beauty of timber is unsurpassable and if looked after will last for many generations and they take great pride in every window they produce. Carrying accreditations for thermal performance, security and weather tightness, our doors can meet the most demanding specifications.
Our Timber Manufacturer
Avoiding Trapped Moisture
Water can penetrate weak points of the external glazing seals. Our products are designed to shed water quickly. This is achieved with a minimum 7 degree slop along side a ventilation and drainage bead to all bottom glazing rebates
Controlling Timber Movement
All our end grains are coated with an impermeable "end grain sealant" to prevent any moisture absorption.
Complete Finishing process
All our timber products are factory finished using a 3 part water based paint system with a fourth preservative process to meet any class species durability requirement.
Hardware and Handles
We offer a range of hardware to suit your requirements and our doors can be supplied with traditional or ultra modern furniture.
Doors Designs
Our design ability allows for the manufacture any door to suit the most 'awkward' shape and size... from a traditional wooden stable door to the most contemporary door for your home.
Door Security
Our doors utilise a three point dead-bolt lock complete with an anti-bump, anti drill and anti-snap cylinder, this locking system resists the three main attack methods; Bumping, drilling and snapping.
Hinge
Fully rebated and with adjustments in three dimensions, our hinges combine traditional aesthetics with modern technology
Suberb Design
Our residential door sashes are 58mm thick allowing for improved locking systems with engineered laminated door stiles for stability, we have a solution that meets your requirements.
Why not download our hardwood door brochure and take look at the doors we have available?
Our no pressure promise
At KJM Windows & Conservatories, we pride ourselves on our no hassle, no pressure approach to providing high quality home improvement products to the thousands of customers who have put their trust in us since 1982.
find out more