Other Products
Hardwood or Accoya Windows & Doors?
The beauty of hardwood is hard to replicate in any other material, KJM offers a full range of European Redwood, Larch, Sapele and European oak windows, doors and conservatories. An alternative to hardwood is accoya.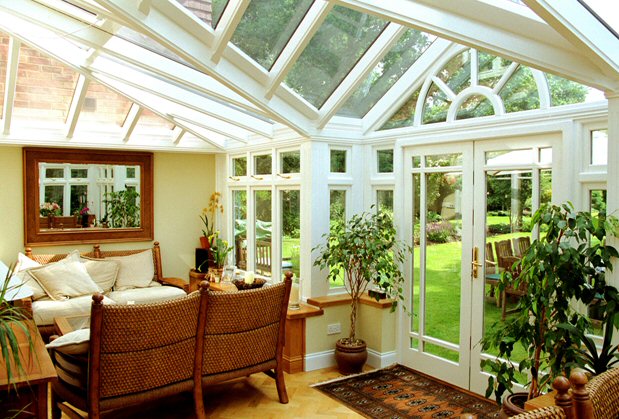 Accoya Windows, Doors & Conservatories
Accoya® is the world's leading high technology wood. Created from sustainably sourced softwood, Accoya matches or exceeds the durability, stability and beauty of the very best tropical hardwoods.The production process takes fast growing softwood and makes it as durable as hardwood. The is done by reacting the wood with acetic anhydride (known as vinegar when diluted), this changes the chemical structure of the wood, making the woods ability to absorb water much less.
Accoya Promotional video
This new high performance wood can be specified on our range of cladding, windows, doors and conservatories. The wood is guaranteed for 50 years in exterior use and 25 years when used in the ground
Accoya Windows & Doors Benefits
Swelling and shrinkage reduced by 75% or more
The worlds most durable wood, perfect for out door use
Long Lasting
Rot and Insect Barrier
Ideal for painting
Non Toxic
Manufactured from Sustainable Sources
100% recyclable
Consistent Supply, from fast growing sources such as Rediata Pine
All are tailor made by experienced craftsmen to ensure our timber window products will give you years of trouble free pleasure. Our supplier manufactures high quality timber windows based on a high quality design. The beauty of timber is unsurpassable and if looked after will last for many generations.
Carrying accreditations for thermal performance, security and weather tightness, our windows can meet the most demanding specifications. We can supply stormproof windows, flush casements, mock sash windows and traditional sliding sash windows with weights and pulleys or spring spiral balances. The spiral balance system is also available with a tilt back facility to aid cleaning from the inside of the property
For further information please take a look at the Accoya website. Download our free Accoya brochure
All of our timber products are coated using the Teknos water-based paint system.
The paint or stain finish applied to our Dempsey product range is of an exceptionally high standard. Our timber products undergo a 4 step finishing process. The assembled product is treated to protect endgrains from moisture ingress and a base coat is applied by flowcoater and two top coats are applied to the correct micron thickness by a controlled spray line.
Our paint system protects the wood in three ways:
It protects the wood from harmful ultra-violet rays which can cause greying and coarsing of the wood.
It protects the wood from water ingress, and being microporous allows excess moisture to escape.
It is flexible and it can therefore expand and contract naturally with the Timber.
Further information & free downloads of our timber window and door brochures. There is also further information to help you decide your timber choice on our blog page.
Accoya or Hardwood conservatory? Click Timber Conservatory
Accoya or Hardwood double glazed windows, doors and conservatories from KJM in Andover Hampshire
Our no pressure promise
At KJM Windows & Conservatories, we pride ourselves on our no hassle, no pressure approach to providing high quality home improvement products to the thousands of customers who have put their trust in us since 1982.
find out more