Windows
Aluminium Windows and Doors general information
Aluminium is a lightweight, high-strength material that is used is virtually every facet of the modern construction industry; from patio doors in homes to curtain walling on the tallest sky scrapers. Aluminium windows and doors are the material of choice for architects and specifiers on commercial applications and increasingly popular with home-owners.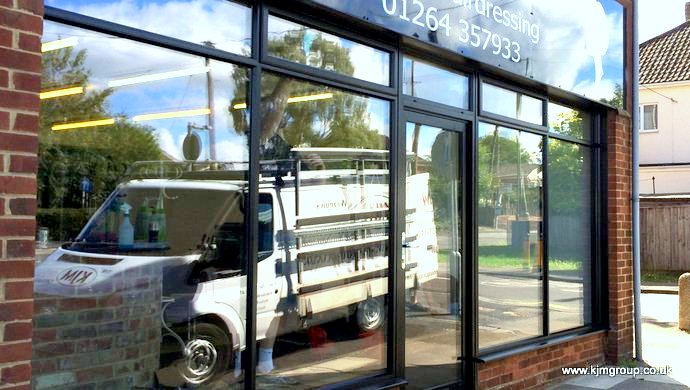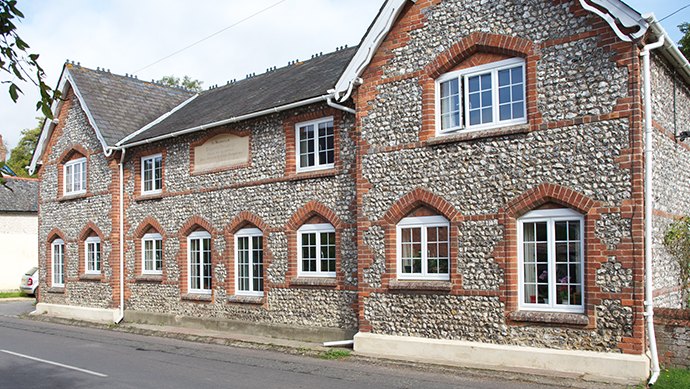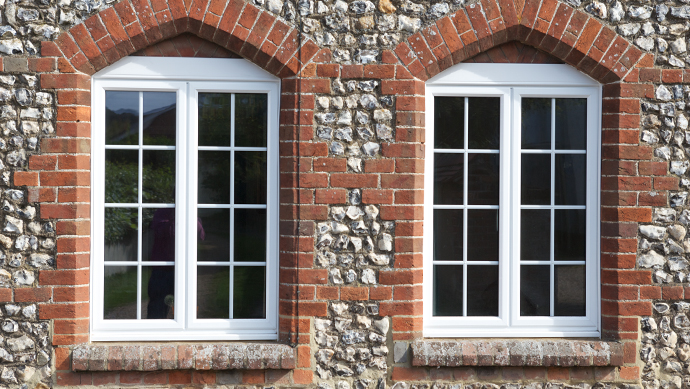 Because of the unique properties of aluminium it is incredibly formable and can be bent or shaped into innumerable architectural designs. It is also very durable and highly resistant to corrosion caused by modern industrial pollutants, requiring little long-term maintenance. The lifespan of aluminium products is measured in decades rather than years.
Sustainable products
Aluminium is arguably the most sustainable building material in the world and is highly recyclable. When the old Wembley Stadium was demolished, 96% of the aluminium was reclaimed and recycled.
The recycling process creates high quality aluminium which loses none of the physical properties of primary aluminium and also uses just 5% of the energy it takes to create primary aluminium. This is why aluminium in generally regarded as the world's most sustainable building material.
Aluminium framed windows and doors are more expensive than their uPVC counterparts, however we are always happy to quote on all the options available to you, so that you can make the final decision.
Aluminium Window Thermal Breaks
The introduction of polyamide technology in recent years takes aluminium doors and windows it to a new level, it offers big improvements in thermal insulation. So thermally broken aluminium windows and doors use a barrier in this way to improve insulation and energy efficiency. The thermal break in aluminium is a barrier that breaks the aluminium to aluminium contact from the inside to the outside of the window. Today's technology means the thermal barrier conducts up to 1,000 times less heat than aluminium.
Aluminium Windows & Doors Colours
With the most popular colour choices of white, grey (RAL 7016), silver, black or brown frames, KJM's aluminium windows and doors are an ideal way to enhance your home, whatever the style. If you would like to visit our windows showroom in Andover, Hampshire, we would be pleased to show you examples of our aluminium systems and the vast array of colours available to you.
Our aluminium windows and doors are:
Available as direct fix (without a subframe)
Or can be manufactured with a timber subframe for the classic look
Aesthetically pleasing
Sapa Crown aluminium systems
Alitherm Series 300 - 600 - 700 - 800
Meets the highest standard for air and water infiltration and structural integrity
Aluminium offers the slim sight lines
Virtually maintenance-free and they add to the comfort and ease of your home by keeping noise out and heat in.
Available in any RAL colour
Full commercial applications available with our Shop-line System
Brochures
Download our free Sapa Crown Windows Brochure
Download our free Smart Alitherm Heritage Brochure
Download our free Smart Alitherm Window/Door Brochure
Download our free Smart Alitherm Data Sheet
Choose from our range of Pilkington Pattern Glass
Aluminium windows FAQ's
Are aluminium windows better than uPVC?
Aluminium is a stronger material than uPVC. It is often used in commercial doors and windows because it is regarded as a far more durable material and can stand the test time in high usage situations. Aluminium windows powder-coating is also extremely durable and designed to withstand some pretty extreme conditions. It survives most tests in severe exposure categories.
Are aluminium windows any good?
Aluminium windows come with thinner frames than uPVC and can replicate crittall windows that were originally developed in 1884 by an Essex ironmonger Francis Crittall. The thin sightlines suit modern conversions of industrial buildings and make larger pane windows more appealing when a view does not want to be obscured or maximum light is required in the home. Science says aluminium windows offer a slightly reduced sound levels, due to the thermal break within the extrusions
What are the benefits of aluminium windows?
Environmentally friendly
Aluminium windows are environmentally friendly. Aluminium is indefinitely recyclable, so when you recycle it, it creates very high quality new aluminium. The recycling process uses about 5% of the energy needed to create the initial material.
Easy to clean
Aluminium is easier to clean than uPVC windows because they have less static electricity, so don't attract dust. A simple wipe down with hot soapy water is all that required
Little framework
Aluminium windows are far less bulky than uPVC frames, although considerably more expensive.
Long life
Aluminium is a very durable material, the life of your windows are more dependent on the powder coated finish than the actual material itself
The only real con to aluminium is it's a better conductor so colder in the winter months and warmer in the summer.
How much does an aluminium window cost?
This is a difficult question to answer because there are so many variables to determine a price. These include:-
Size of the window
Openings and style of window
Glass choice - Low e 4mm or 6mm glass, toughened glass, laminate glass, or stadip acoustic sound insulating glass? These can change the cost by as much as £60 per square metre
Heavy duty commercial systems, thin crittall like windows, standard frames all have a different cost
Installed cost or supply only
Quoting is easy, all we need is a photograph of the existing window(s) and some sizes. We can advise and price for you without a home visit in most cases. It is worth mentioning that aluminium can be as much as 50%-90% (the higher figure with heritage systems) than uPVC.

KJM Windows & Conservatories from Andover, Hampshire for aluminium double/triple glazed windows and doors. We also install across Southern England, including Surrey, Dorset, Wiltshire & Berkshire
Our no pressure promise
At KJM Windows & Conservatories, we pride ourselves on our no hassle, no pressure approach to providing high quality home improvement products to the thousands of customers who have put their trust in us since 1982.
find out more