Doors
Aluminium Doors
Aluminium is making a resurgence within the marketplace today. It is better suited for larger doors, like sliding doors and bi-fold doors and is extensively used with the commercial market due to its long-life and durability. Hampshire based door installer KJM has a wide wide of aluminium doors for you to choose from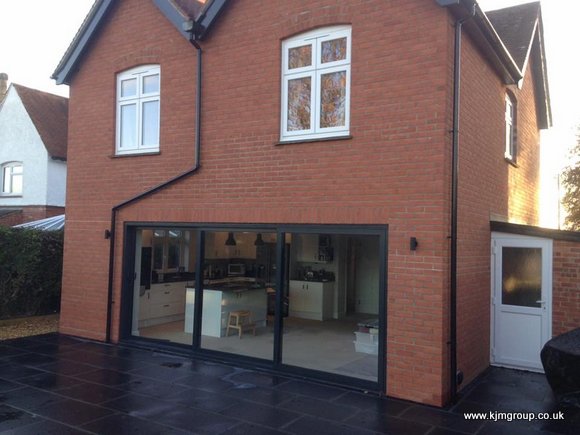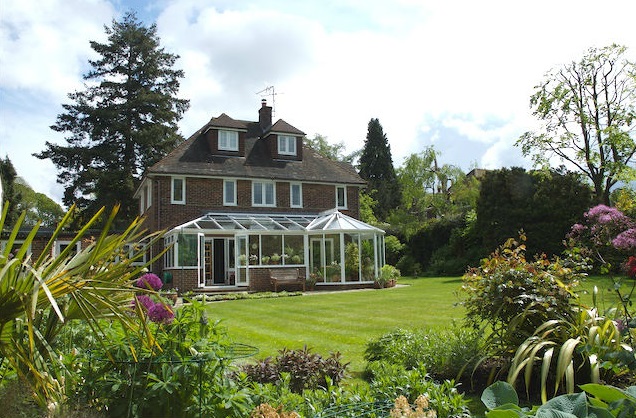 Aluminium Doors
Aluminium is a light weight, high strength material that is used is virtually every facet of the modern construction industry from patio doors in homes to curtain walling on the tallest sky scrappers. Because of these unique properties It is incredibly formable and can be bent or shaped into innumerable architectural designs. Aluminium is very durable and highly resistant to corrosion caused by modern industrial pollutants and requires little long term maintenance. The lifespan of aluminium products is measured in decades rather than years. All RAL colour finishes are finished to the highest quality and come with a gurantee of up to 25 years (conditions apply).
KJM uses the Smart system, supplying patio doors in the Smarts Visofold and Visogilde range/ We only sell aluminium bi-folding doors as we believe it is the only material that is suitable for the construction of these types of doors. Our bifolds are available in both the Panorama system (pillar-less) ideal on smaller doors, or the version with pillars.
Aluminium Front Doors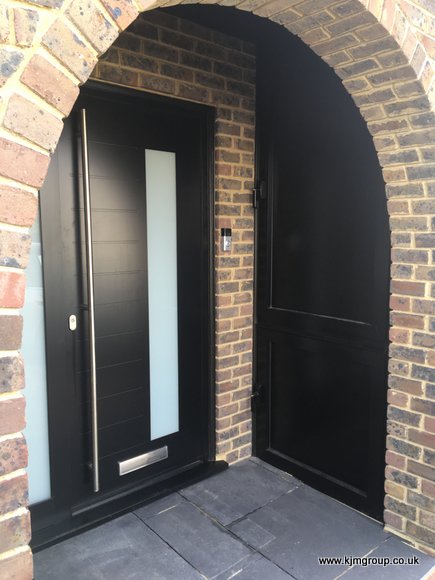 Smarts Designer Front Entrance Doors
From traditional designs to contemporary chic, Smart Designer front entrance doors offer a wide range of designs, colours and styles for you to choose from. Whichever door suits your home, you can be sure of its outstanding performance, with high-quality locking mechanisms and precision construction combining to give unbeatable strength and security.
The choice of glazing and door furniture will have a major impact on the overall appearance of your door. We have a wide choice of fixed side, or head-light glazing combinations and single door configurations to make sure the design is just right for your home. Finally, our extensive range of colours guarantees the perfect finishing touch.
Download our free Smarts Designer front door brochure
Visoglide sliding patio doors
A Visoglide sliding patio door creates an impact to both the interior and exterior of your home as the doors can accommodate large panes of glass, providing a panoramic view to the garden. Visoglides aluminium profiles has good thermal performance due to the thermal break manufactured from Polyamide. This enables the doors to exceed the performance requirements of building regulations
Visofold sliding folding doors (bi-fold)
For further information on our bi-folding door range please visit our dedicated bi-folding door web-page
Download our free Visofold and Visoglide patio door brochure
Commercial aluminium entrance doors
Another extensive use of this material within our product range is for commercial systems, like commercial or shopline doors and windows. Aluminium is a more suitable material for this type of heavy commercial use. We can supply doors with electronic openings, suitable for entrance systems on flats etc.
Further information our aluminium brochures can be found here.
Aluminium products often used when smaller profiles are required and in certain more specialist situations like commercial doors and windows. The conservatory show above (scroll) is manufactured from Smart Aluminium window and door frames and an Ultraframe conservatory roof.
Aluminium windows, doors and conservatories. Visit our showroom in Andover Hampshire
Our no pressure promise
At KJM Windows & Conservatories, we pride ourselves on our no hassle, no pressure approach to providing high quality home improvement products to the thousands of customers who have put their trust in us since 1982.
find out more