Key Product Features
Aluminium is making a resurgence within the marketplace today. They are better suited for larger doors and are extensively used in the commercial market due to their long life and durability. Hampshire based door installer KJM has a wide of aluminium doors for you to choose from.
Requiring low maintenance, these doors have outstanding security features for customisation, such as high quality locking mechanisms and advanced hardware. Being so versatile, our aluminium entrance doors are designed to suit a range of homes and apartments, including contemporary, traditional and cottage styles.
Versatile design for all homes
Provides strength and security
Handle and colour customisation
Double and triple glazing options
Aluminium Door Options
Aluminium is a light weight, high strength material that is used in virtually every facet of the modern construction industry from patio doors in homes to curtain walling on the tallest sky scrapers. Because of these unique properties it is incredibly formable and can be bent or shaped into innumerable architectural designs.
Aluminium is very durable and highly resistant to corrosion caused by modern industrial pollutants and requires little long term maintenance. The lifespan of aluminium products is measured in decades rather than years. All RAL colour finishes are finished to the highest quality and come with a guarantee of up to 25 years (conditions apply).
We are proud to offer a range of Designer doors by Smart systems. Being highly customisable and durable, you can enjoy years of comfort and performance through their installation. To view our collection of aluminium doors, visit our product gallery for stunning imagery.
VISIT OUR GALLERY
Aluminium Front Doors
From traditional designs to contemporary chic, Smart Designer front entrance doors offer a wide range of designs, colours and styles for you to choose from. Whichever door suits your home, you can be sure of its outstanding performance, with high-quality locking mechanisms and precision construction combining to give unbeatable strength and security.
The choice of glazing and door furniture will have a major impact on the overall appearance of your door. We have a wide choice of fixed side, or head-light glazing combinations and single door configurations to make sure the design is just right for your home. Finally, our extensive range of colours guarantees the perfect finishing touch.
READ THE BROCHURE
Visoglide & Commercial Systems
A Visoglide sliding patio door creates an impact to both the interior and exterior of your home as the doors can accommodate large panes of glass, providing a panoramic view to the garden. Our Visoglide aluminium profiles have good thermal performance due to the thermal break manufactured from Polyamide. This enables the doors to exceed the performance requirements of building regulations.
Another extensive use of this material within our product range is for commercial systems, like commercial or shopline doors and windows. Aluminium is a more suitable material for this type of heavy commercial use. We can supply doors with electronic openings, suitable for entrance systems on flats etc. Aluminium products often used when smaller profiles are required and in certain more specialist situations like commercial doors and windows.
LEARN MORE
Colour Customisation
Along with design customisability, our aluminium front doors can be customised with an extensive range of colours. Working with RAL colour finishes, you can achieve traditional, contemporary or modern appearances on our doors.
With a lifespan guarantee of 25 years, our colours have been made and finished to be durable and weather resistant. Our variety of colour choices can be used to achieve different appearances on our doors based on style and taste.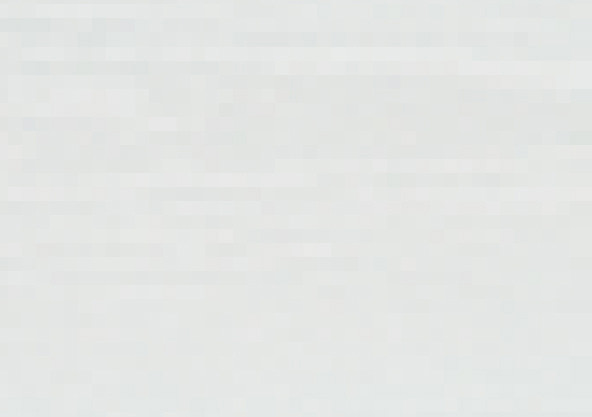 White

Cream

Sand

Diamond Grey

Vulcan Black

Ocean Blue

Melon Yellow

Mint Green

Moss Green
Aluminium Front Door Prices Andover & Hampshire
If you have design specifications in mind, use our quotation engine for a quote today. With various designs and customisation, we are here to assist with finding the right aluminium front door.
Our doors are manufactured to be durable, stylish and secure for all properties we visit in Andover and Hampshire areas. If you need clarification, use our contact form for a bespoke quote.
Frequently Asked Questions
What property styles will aluminium front doors suit?
Due to the durable nature of our aluminium front doors, they are suitable for all homes and properties looking for security and peace of mind in the Andover and Hampshire areas. With various designs available, our modern range is ideal for new homes and apartments. Alternatively, our traditional designs are developed for Victorian, Edwardian and Georgian properties, or opt for our cottage range that adds elegance to cottages.
Are aluminium front doors suitable for shops?
Yes! As durable and secure upgrades are available, these entrance doors can be suitable for small scale shops or business properties. To improve security further, we offer electronic openings for installation.
How thermally efficient are aluminium front doors?
Our aluminium front doors offer thermal and noise protection. Using aluminium as a material and a polyamide thermal barrier at the centre of the door, these doors can enhance the performance and efficiency of your home. For enhanced noise and thermal reduction, these doors are designed to hold thicker glazing designs.
How do I clean an aluminium front door?
Like many products, our aluminium front doors are virtually maintenance free. To keep them looking new, washing them down every three months with a soapy cloth can maintain the door's longevity.
Are aluminium front doors PAS24 certified?
The PAS24 certification is used as a quality benchmark and guarantees a company has monitored the production of the door to meet security standards. We are happy to provide PAS24 certified aluminium front doors with our partners Smart Designer Doors.
How long will installation of aluminium front doors take?
Installation of aluminium front doors can take varying amounts of time. Our installation times are based on location and the number of products installed. Use our contact form for a quote and breakdown to determine how long your ideal aluminium entrance door installation can take.
Smart - Designer Doors Brochure
Awards and Accreditations