----------------------------------
Key Product Features
A tilt and turn window is a continental design, that opens and tilts inwards. Windows that open inwards are very popular in Europe, they fit very well with external shutters/louvre, essential in sunny climates or south facing elevations. Available to view in our in Andover showroom.
Similarly to fully reversible windows, tilt & turn windows feature a mechanism which allows you to rotate the window inwards. This allows for easy cleaning above ground level and the windows can be opened much wider than traditional casement windows.
British standards accredited
Tilt & Turn Windows Glazing
Our tilt and turn windows are 'A+' energy rated and offer 0.9 W/m2K U-values, keeping your home warm in the winter and cool in the summer with their secure ventilation.
High performance Low-E (low emissivity) glass is designed to reduce heat loss and must be used on energy rated windows. Housed within stunning uPVC frames, there are two types of Low-E glass and soft coat. We use soft coat glass as it gives better light transmission, better U-values and higher clarity than hard coat glass.
As responsible double glazing suppliers, the KJM sales team will advise on safety aspects of your windows. For example, the law insists you have toughened glass for any pane less than 800mm above ground or floor level but you might also consider using it optionally in places such as above a child's bed or table.
VISIT OUR GALLERY
About KJM Group
Since operations began in 1983, KJM has been providing excellent open service to the Andover and Hampshire areas. Extending our services to our surrounding areas, we aim to support our local communities.
After becoming Which? approved, we have partnered with Emplas to bring our high quality tilt & turn window installation. When needing a quote, we use a no hassle, no pressure approach with our clients. If you want to know more, you can contact us today.
LEARN MORE
Tilt and Turn Windows Benefits
Tilt and turn windows are a versatile and flexible "double operation style window" The tilt function offers a way to get secure ventilation, the turn function makes cleaning windows above ground floor very easy. These types of windows are particularly useful when conventional outward opening windows are not possible or advisable. This could be when windows are on the ground floor and would open onto a street or pathway, or applications where external shutters are being used. As the windows open inwards they can easily be cleaned from the inside and makes fire egress second to none, with the correct size opening.
Tilt and turn windows have gearing that generally run around the perimeter of the sash. This means the openings can be much bigger than conventional casement windows, and it is possible to manufacture the windows to door size! So, if your desire is for clean modern lines, the tilt and turn window is the answer.
Inward Opening Window with tilt function
Single handle (choice of colours) with dual function
Turn for easy cleaning and egress
Much larger openings possible over standard casement windows
Can be made in to a dual function patio style door
Larger panes of glass can provide uninterrupted views to the outside
Tilt & Turn Window - 44mm Triple glazing option available
Colour Customisation
Our tilt & turn windows feature clean and modern lines that help to open up the views to your home. Like our other customisations, we ensure you can find the colour palette for you across their timber, aluminium and uPVC options. Available in a variety of colours based on material, we can ensure that our windows meet your design expectations.
Browse through our colour options below and select a colour to preview your preferred style.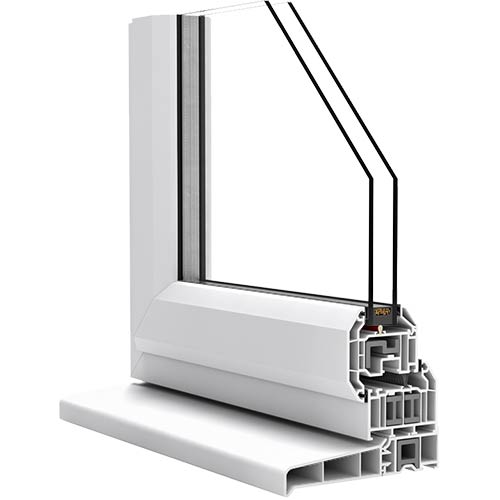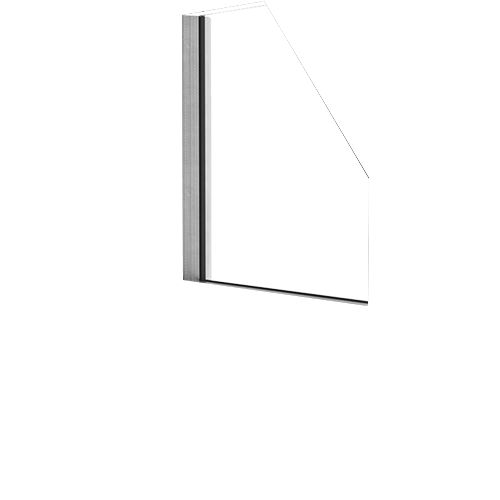 casment slate grey
SELECT
slate grey finesse
SELECT
flernish gold smooth
SELECT
casement Irish oak
SELECT
casement Light Oak
SELECT
Tilt & Turn Window Prices Andover & Hampshire
Our tilt & turn windows are suitable for both domestic and commercial properties in the Andover and Hampshire areas.
It can be difficult to find the window that fits your design specifications. We are here to help. To find a window which fits your budget, feel free to use our quote engine today.
Frequently Asked Questions
What is the difference between tilt & turn and fully reversible windows?
While both windows are available in fully customisable designs and open inwardly, both window types have factors which may benefit you. Tilt & turn windows can open inwardly and tilt from the bottom, allowing for security when the window is open and double as a fire exit.
In comparison, a fully reversible window opens inwardly and can be rotated to face outward. This is particularly useful in small rooms as it won't encroach on space. You can contact us today to find out which window may be useful for you.
Where do you install tilt & turn windows?
Working in the Andover and Hampshire areas, our Emplas system windows are suitable for any property type as they easily fit into domestic or commercial properties. Due to the versatility of the window, they can also be installed into bay windows, porches or conservatories. With easy cleaning and secure features, these windows are also suitable for high rise buildings.
How safe are tilt & turn windows?
These windows are one of our safest options. Featuring fire egress hinges which open the window inwardly, our tilt & turn windows can be fire exits in emergencies. Also included in the design, is the multi point locking system, this ensures your property remains secure while also allowing for ventilation.
How energy efficient are tilt and turn windows?
Filling the gap between the panes increases the thermal performance of insulating glazing units. It reduces the conductance of the air space between the layers. Originally, the space was filled with air or flushed with dry nitrogen just prior to sealing.
In a sealed glass insulating unit, air currents between the two panes of glazing carry heat to the top of the unit and settle into cold pools at the bottom. Filling the space with a less conductive, slow-moving gas minimises the convection currents within the space. Conduction through the gas is reduced and the overall transfer of heat between the inside and outside decreases.
Do you offer the no pressure promise on tilt & turn windows?
Yes! We offer the no pressure promise across all products including our windows. During our quotation process, we like to ensure there is no pressure to purchase our products. By doing this, we allow our clients to view their quotes in their own time. To find out more about our no pressure promise view our about page.
How much do tilt & turn windows cost?
Our windows are available with various customisation options including handles, glazing designs and colour. Although we often say traditional uPVC windows start around £600-£700, we recommend using our quote engine today to find the price for your dream tilt & turn windows.
Veka Matrix Tilt and Turn/Casement Brochure
Awards and Accreditations