Windows
Fully Reversible Windows
The entire sash of a fully reversible window can be turned back on itself to allow cleaning of the outer side with no intrusion of moving parts on your home's interior. This makes the reversible window option perfect multi-storey buildings - apartments and flats. The windows can also simply open in a conventional top hung fashion.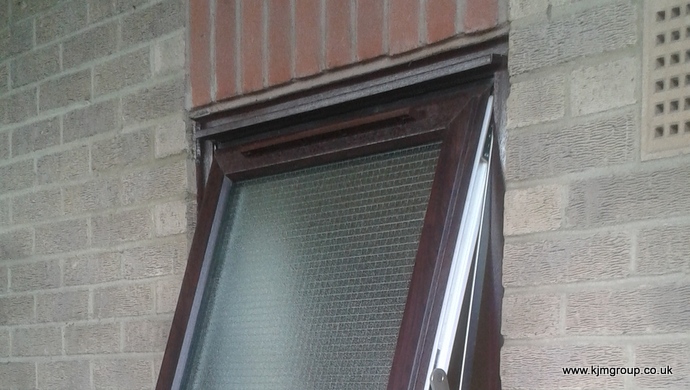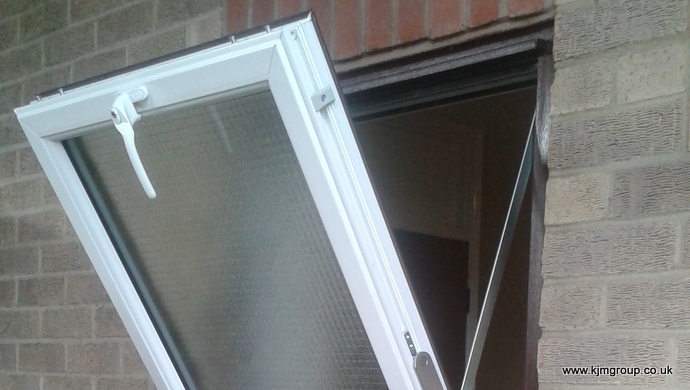 Fast gaining popularity throughout all areas of the UK, the fully reversible double glazing window complies completely with the Scottish and NI building regulations.
Constructed using VEKA Matrix 70 profile, the Fully Reversible excels in both aesthetics and reliability.
Fully reversible window features
• Compatible with Peder Nielsen Uni-system hinge.
• Choice of several locking mechanisms.
• Undergoing tests for Kitemarks BS7412 and BS7950.
• Designed to severe weather rating to withstand in excess of 2,400 Pascals (equivalent to 140mph wind speed).
• Offset sash gives concealed interior seal and exterior bevel feature.
• Largest possible sash size, 1,560mm X 1,560mm, with no intrusion of moving parts on the building interior
Download our free window brochure:-
Fully Reversible Window brochure
The best glazing uses Ultimate Swisspacer
Spacer bars which conduct less heat at the edge of the glass are referred to as 'warm edge spacer'
The benefits are as follows:
Reduced heat loss through windows
Condensation on windows can be reduced
Better sound insulation
Argon Gas filled sealed units
Filling the gap between the panes increases the thermal performance of insulating glazing units is to reduce the conductance of the air space between the layers. Originally, the space was filled with air or flushed with dry nitrogen just prior to sealing. In a sealed glass insulating unit, air currents between the two panes of glazing carry heat to the top of the unit and settle into cold pools at the bottom. Filling the space with a less conductive, slow-moving gas minimises the convection currents within the space, conduction through the gas is reduced, and the overall transfer of heat between the inside and outside decreases.
Low-E Glass
High-performance Low-E (low emissivity) glass is designed to reduce heat loss and must be used on energy rated windows. There are two types of low e glass, Hard Coat and Soft Coat, we use soft coat glass as it gives the following benefits over hard coat:
Better light transmission
Better U-Values
Enhanced clarity/neutrality.
Low Iron Glass
By reducing the amount if iron in the external pane of glass, the solar gains of the doors are improved.
Our no pressure promise
At KJM Windows & Conservatories, we pride ourselves on our no hassle, no pressure approach to providing high quality home improvement products to the thousands of customers who have put their trust in us since 1982.
find out more