Doors
PatioMaster Sliding Patio Doors
Increasingly popular, patio doors are a beautiful space-saving option that opens up your home to your garden, helping you to maximise your living space, both inside and out. Our patio door system of choice is PatioMaster.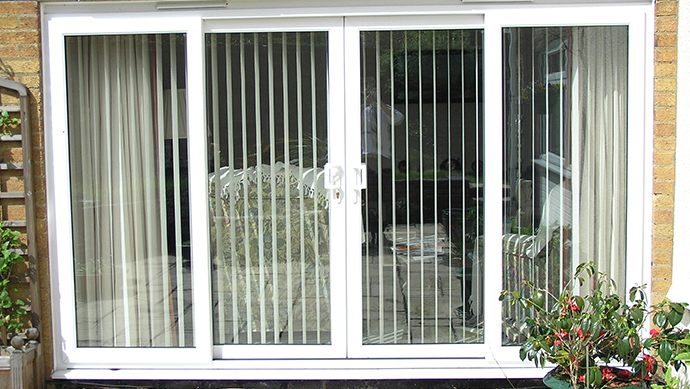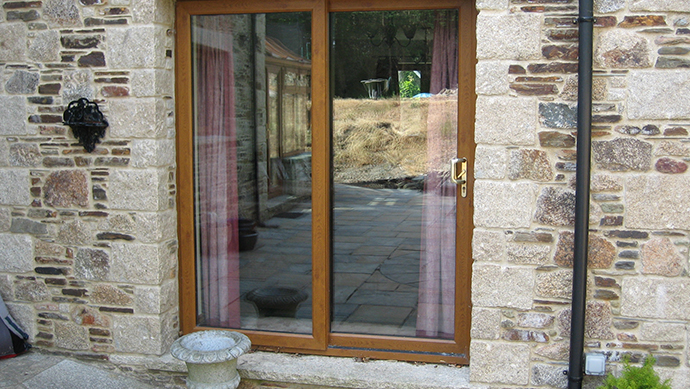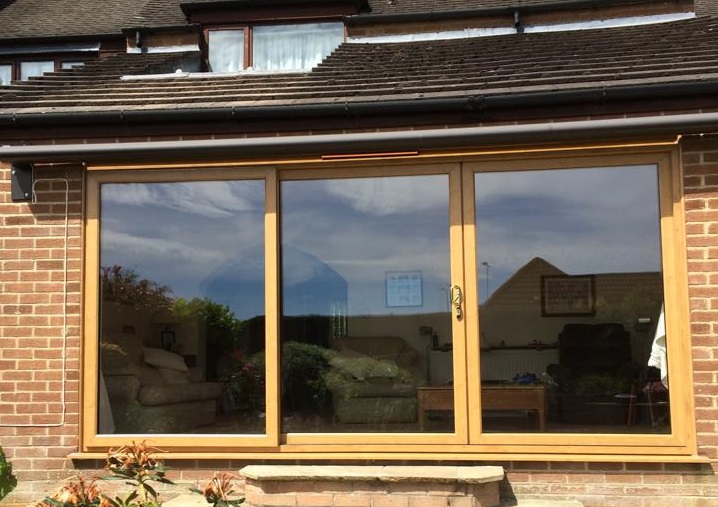 Offering panoramic views, patio doors allow more room for furniture and accessories due to their unobtrusive design.
Sliding patio doors offer all the high-spec weather protection and security you would expect from KJM, while letting sunlight flood into your home. By choosing a sliding patio door for your home, you are creating a simple and welcoming access point from the home into the garden. This will allow you easy access into the garden on warm and sunny days and also provide you with beautiful views no matter what the weather.
Weather Proof and Energy Efficient Patio Doors

All of our sliding doors have double brush seals on each side that ensure their energy efficiency and will provide your home with protection against the ever changing UK weather. Patio doors have superior thermal and acoustic insulation as well as security locking on the main doors.
Our new and improved range is available in two, three and four panel designs. If you are undecided on a two panel door, which one should open, then you can specify both doors to slide, giving you the option of opening either door.
Secure Patio Doors

At KJM we take our customers' security very seriously which is why all of our patio doors are made with the security-conscious homeowner in mind. All of our doors are steel reinforced and contain anti-lift blocks as well as multi-point hook locks. Our Patiomaster high security optional upgrade includes a high security handle (PAS 24) with enhanced back-plate, an anti-bump door cylinder, security head rail and interlock bolts to ensure the doors cannot be forced apart.
These features not only give your doors extra strength and durability but also will give you the peace of mind that your new home addition will not hinder the security of your home. An additional feature on our inline doors is a "vent facility" that enables the door to be left partially open with a shoot-bolt lock. This option can be specified when ordering as well as the Secure by Design option for vulnerable locations
Sliding Patio door Maintenance Guide
Patio Master door features:
Two, three and four pane door options
Six point hook locking
Anti-lift feature
Single handle (choice of colours)
Vent facility option available
Double door opening option available on two pane doors
Thinking about replacing your old doors?
To find out more about the many different types of door solutions we can offer including patio doors, call us on 01264 359355 or email sales@kjmgroup.co.uk. Alternatively why not visit our showroom to see range of patio doors.
Our no pressure promise
At KJM Windows & Conservatories, we pride ourselves on our no hassle, no pressure approach to providing high quality home improvement products to the thousands of customers who have put their trust in us since 1982.
find out more