Windows
Casement Windows
Look around and you will see the most popular choice of window replacement style is the casement, thanks to its ease of use, simplicity and all-round versatility of design. There are different profle choices that change the look of your windows. Another thing to consider is the energy rating - double glazing and triple glazing are available in most systems.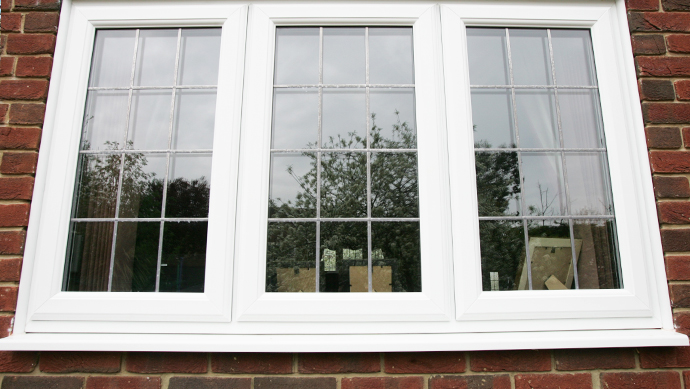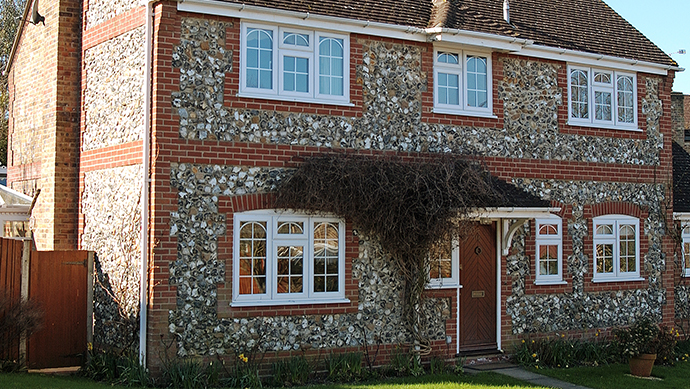 Put simply, it has hinged opening sections (lights) along with fixed panes, giving you the look that is familiar in conventional timber windows combined with all the long life, low-maintenance and enhanced warmth and security of modern uPVC frames. Our Sales team will advise how to combine ventilation and sense of space with safety, security and of course great looking casement windows – all with the low maintenance, superior weather performance.
And for anyone with a thought for energy saving and the environment when choosing double glazing suppliers, KJM can offer most styles of window replacement in a BFRC 'A' Rating for superior heat retention as well as 'B' or 'C' for a more economical installation. Update April 2018. Energy ratings have generally improved, our standard double glazed range comes with an Energy A or A+ as standard. Triple glazing can achieve A++. Please enquire for the latest information.
Naturally, the choice of casement styles of window means you can still choose from a wide array of finishes, such as woodgrain effect, colours or even white textured woodgrain and all with the same long lasting good looks and weather resilience as the traditional white frames.
As responsible double glazing suppliers, KJM's sales team will also advise on safety aspects of your casement windows. For example, the law insists you have toughened glass for any pane less than 800mm above ground or floor level but you might also consider using it optionally in places such as above a child's bed or table.
KJM offer a higher level of security compared with conventional timber frames but can in many cases offer even more secure options via a range of specialist features and even high security glazing options such as toughened or even laminated glass. All of our windows offer as standard a level of security that is more than enough for the average household and location, with the ability to fend off all but the most determined intruder but we can build-in additional mechanisms to make our windows even more impenetrable.
Casement window features:
Outward Opening Window
Available as stormproof or flush casement.
Standard night vent facility on all openings
Single handle (choice of colours) with dual function
Enhance security option available
Egress hinges standard to all side hung windows
Egress easy-clean hinges available for above the ground floor
Large range of styles and openings available
Fully Sculptured or Bevelled Window Profiles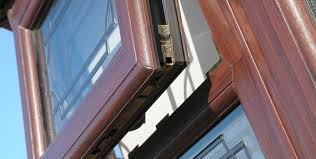 Because we are truly independent, KJM offers a choice of window systems from a variety of suppliers. Our most popular casement windows are the 70mm fully sculptured system.
Or, some of our customers prefer the bevelled system.
Window Brochures
Profile 22 Bevelled Casement Window Brochure
Profile 22 Fully Sculptured Casement Window Brochure
Veka 44mm Triple Glazing Window Brochure
Vector Excluder or Dog Bolts
The ultimate security enhancement to the hinge side of the casement window, we recommend fitting these to ground floor windows, where additional security is required. UPDATE 2014 - Fitted as standard - some of our systems are also available with dog-bolts
Thinking about replacing any of your old windows?
To find out more about the many different types of window solutions call us on 01264 359355 or email sales@kjmgroup.co.uk. Alternatively why not visit our showroom to see our entire window range.
Our no pressure promise
At KJM Windows & Conservatories, we pride ourselves on our no hassle, no pressure approach to providing high quality home improvement products to the thousands of customers who have put their trust in us since 1982.
find out more