1982 - The Business was Founded
KJM were incorporated in January 1983, the name comes from the founding directors Ken Hammant, John Creasey and Mick Burrell. We began manufacturing uPVC windows and doors from our Andover base and were soon selling our products around Hampshire.
1983 - Today's MD Was Appointed
Mark Pearce joined the KJM team initially as an installer and then worked in our factory manufacturing Veka windows. Mark progressed through the company and ended up as sales manager.
1996 - The Year of Change
KJM enjoyed had enjoyed much success from the start but manufacturing made it difficult to offer a broader portfolio of glazing products. Prospective customers started asking for aluminium and timber fenestration, so the decision was made to stop manufacturing.
2010 - New Owner
Mark took over KJM and became the sole owner of the company. The ethos of the old team continues as KJM is the business you still know today. With love for providing high quality products and exceptional customer service, we all strive for happy homeowners.
Meet The Team
Mark Pearce
Managing Director
Joining KJM in 1983, Mark runs KJM as Managing Director and owner with vast experience in the Management and Sales industries.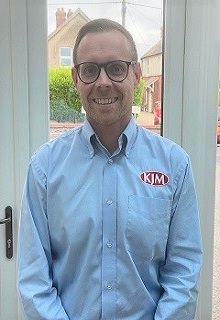 Paul Ginger
Sales Manager
Working alongside Charles Flint and Paul Williams, Paul leads the sales team with his experience as a previous fitter for KJM.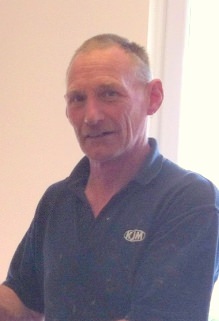 Andy Turner
Installer
Andy has been with KJM from its inception. He is therefore one of our most experienced installers.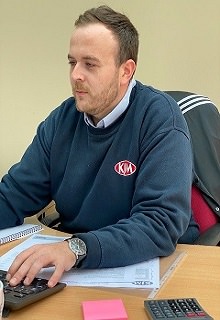 Charles Flint
Sales Consultant
Charles Flint joined the sales team after six weeks working with the installation teams, gaining invaluable knowledge and experience.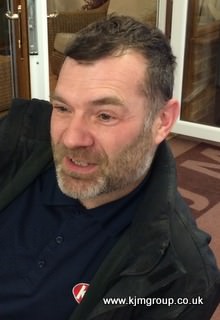 Kerry Bergin
Service Engineer
Kerry joined the company in 1987 and worked in manufacturing for nice years. He is now also the company's Service Engineer.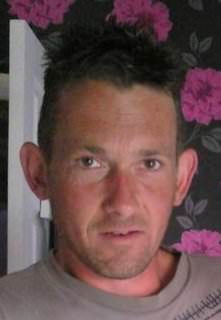 Anthony Crean
Builder
Anthony is the head of our building team and will be the first worker you will see on-site if you buy a KJM conservatory.
About KJM
Originally manufacturing our own windows on West Portway Industrial Estate in Andover, the company concentrated on uPVC windows as we were unable to manufacture anything else. In these early years, KJM won some substantial commercial contracts.
Over time the economics of manufacturing on a relatively small scale proved not to be cost-effective and, with many new materials becoming available, and customer trends requiring a more diverse range of products, we ceased manufacturing in 1996. This move enabled KJM to offer a much larger product portfolio. Today we can offer a huge range of windows, doors and conservatories in uPVC, aluminium and hardwood.
VIEW OUR WINDOWS
Our Services
We, understand the principle that people may require a quotation to find out a cost and not be bullied into making a purchase.
Customer service is paramount to KJM as we rely on most of our business coming through recommendation. No one can promise that every job will run absolutely perfectly – even the best has the odd hitch on rare occasions, but we can assure you that we strive for complete customer satisfaction.
The consequence of our efforts is that more than 80% of our work comes through recommendation or existing customers returning to us again!
We have used KJM for a few jobs in the last few months. We can't recommend them highly enough. Superb service, from the whole of the team, from beginning to end. The front door was a bit of an emergency so Paul squeezed us in for measuring up, and Emma offered us the first opportunity available for installing.
Josh and Charlie fitted all 3 jobs, and were very tidy, friendly and respectful, really nice guys. Great service & great products – we will be going back to them to replace the rest of the windows when we are in a position to do so.
Laura Hallsworth
Recently had a new door installed by KJM and cannot fault them at all. From start to finish the whole team was professional and so easy to deal with. Kept us updated throughout and the fitters were great – we have a vulnerable adult living with us and the fitters even took time to ask if there were any considerations for them ahead of the work.
The work was done ahead of time and to a great standard and we're incredibly pleased with the result. Won't hesitate to use them again and recommend to others – a shining example of top-notch service.
Simon Rees
Great team to engage with! KJM were a referral and were very easy to deal with, knew the products, discussed our options and very fast to respond to any queries or similar. The product is great – does exactly what it should and we couldn't be happier with the service.
The fitting team were excellent, no mess, no rubbish left behind and always polite, professional and real grafters. It's unlikely we will need to replace these windows or doors, but if we ever move, I would be straight back onto KJM to replace them in the new house.
Craig Garrod
Our Accreditations
Throughout our business history, we have been delighted to receive several accreditations, awards and partnerships in our fields. We have installed many large projects for clients such as Winchester City Council, Peverel, RLHA, Grainger PLC and The Diocese of Winchester.
We have also become Which?, Checkatrade and FENSA approved for our services as we continue to provide our customers with high quality home improvement services and products.
No Pressure Promise
At KJM Windows & Conservatories, we pride ourselves on our no hassle, no pressure approach to providing high-quality home improvement products to the thousands of customers who have put their trust in us since 1982.
It is our experience that the last thing our customers want is a high-pressure sales person in their home, especially when they will not leave until they have 'got the order'. Consequently, we at the KJM Group have a 'No Pressure Promise' to guarantee that if we are invited into your home, we will not employ any hard sell tactics and will leave immediately the moment anyone feels uncomfortable.
It's the main reason that none of KJM's sales staff are commission based. Most of our quotations require us to leave your property WITHOUT providing you with a quotation. You will be emailed or posted your full written quotation for you to peruse at your leisure. If you want to know more about our no pressure promise, don't hesitate to contact us today.
CONTACT US
Contact Us
We proudly offer various products and services for our customers and homeowners around Andover and Hampshire. If you want more information on our services or a quote, contact us today using our contact form, and we will endeavour to respond as soon as possible.