Double Glazing Salisbury
Timber - PVC - Aluminium - Windows, Doors & Conservatories in Salisbury
KJM, a mutiple award winning company were established in 1982 and have been installing quality double glazed windows into homes in the Salisbury, Wiltshire area for many years. We try to be different to other companies, we offer a hassle-free quotation service where we promise a No-Obligation approach without any sales pressure. Actually we are even happy to provide quotations via email.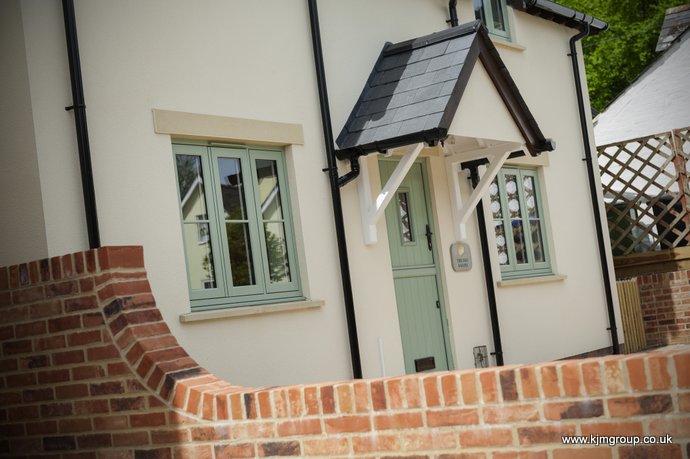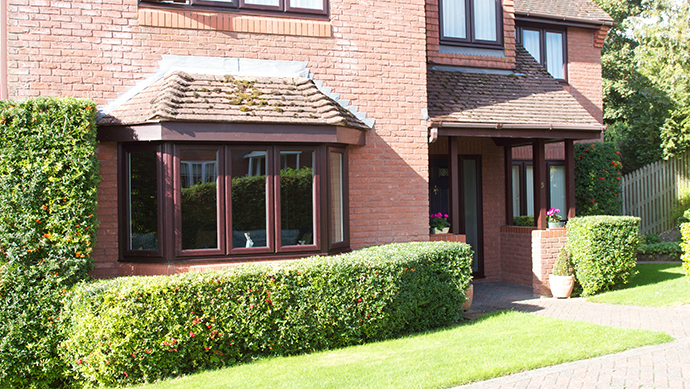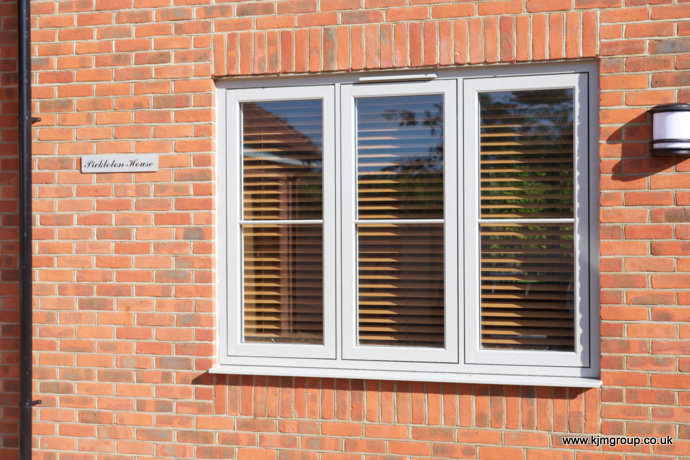 KJM offer double and triple glazing services in and around the Salisbury area, and even further afield. We offer a huge range of uPVC double glazed units in lines such as Residence 9 and Beaumont which strikingly replicate original timber frames. We even offer ranges in aluminium and hardwood windows, doors and conservatories.
Long Standing Relationships
We were established in 1982 giving us nearly 40 years of award winning double glazing experience and partnerships across local areas. In this way, we supply to both trade and private clients, often working with contractors on extensions and refurbishments. We are endorsed by both Which? and Hampshire Trading Standards, so you can be confident of our support long into the future.
Getting a Quotation
At KJM, we believe that getting your double glazing quote shouldn't be stressful. You shouldn't feel pressured or obligated, especially in your own home. This is why our sales team is non-commissioned and undertake free, no obligation quotations. Our final quotes will not attempt to confuse with wild discounts, so you can be sure that the price you receive will always be the lowest price that we can offer.
Choosing Double Glazing
When we visit your home, we offer expertise taking into account the building aesthetics and light and soundproofing needs. Our ranges are broad, so we will always take into account budgetary constraints. Alongside our timber effect ranges, you can browse uPVC casements of all shapes and sizes, from sliding sash windows to Georgian cottage windows.
Recycled Double Glazing
We are proud to offer lines which manufacture elements of the window casements with recycled materials. The Veka Infinity Window & Door profile system uses recycled materials in its core. Similarly, the internal reinforcements of Profile 22 uses recycled composite materials, or RCM. These ranges ensure that discarded uPVC windows and doors enjoy a new lease of life in a closed recycle loop.
Energy Efficiency
Of course, being eco-sensitive is not just down to materials. Our energy efficient double glazing enables households to optimise their energy conservation and minimise the cost of their bills. This is all down to the construction of energy efficient double glazed windows and doors.
Frames
Around the edge of the glass, you will find 'warm edge spacer' or Swisspacer bars. This reduces the heat conduction at the edge of the window. Consequently, heat loss through the panes is reduced, and condensation on the panes is minimised.
Glass
The low emissivity, or 'Low-E' glass that we provide features a soft coating. This works with the insulation capabilities of the window to optimise light diffusion and clarity through the window.
Gaps
The improved insulation that we find in modern double glazed casement units is down to developments in the gaps! Instead of filling the gap between panes with air alone, the space is instead occupied with Argon gas. This is a slower moving gas, which prevents heat from travelling through the pane and being lost.
Future Promise
With a 10 year warranty on products, we look forward to helping our customers browse the ranges which suit their needs. The quality of our products and installation means that fewer resources are wasted and customers can enjoy longevity of use.
Why choose KJM?
Huge product range - not just uPVC
Which? Trusted Trader
Hampshire Trading Standards approved
Award winners and Installer of the Year finalist
See our feedback on Check-a-trade
Non commissioned sales team - they work for you not the job
Energy rated windows & doors including class leading 44mm triple glazing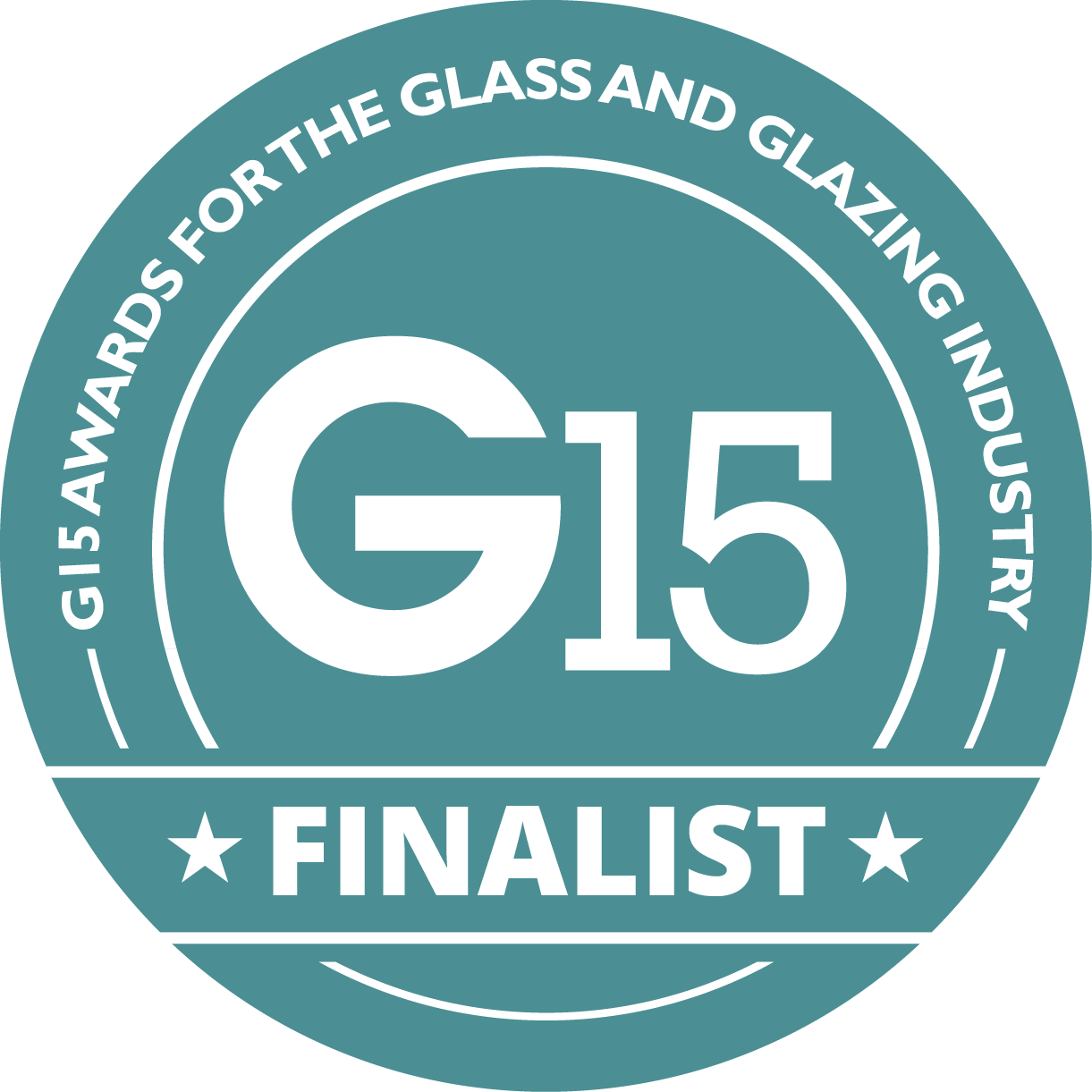 We can supply both trade and offer supply only costs for double glazing in the Salisbury area and also are in partnership with local builders, who can tackle extensions and new-build projects.
We pride ourself for the quality of our products, installation and aftersales service and can provide many recommendations in your local area. Our sales team give free, no-hassle quotations, without the sales gimmicks often used within our industry. KJM offers a range of double glazed & triple glazed windows, doors (including composite, patio french & bifolding doors) and conservatories in the Salisbury area.
Double Glazing Salisbury -Triple Glazing -Windows -Doors -Composite Doors -Bi-folding doors- French doors- Patio doors-Secondary Glazing-Car Ports-Trade Supply-Conservatories in Salisbury, Wiltshire