-------------------------

KJM are proud to announce the addition to our product range…The Veka Infinity recycled profile system.

Plastic waste has become a global concern. According to data released in 2020, nearly four hundred million tons of it are produced globally every year, while 79% of all plastic waste ever produced has ended up in landfills or as litter in natural environments, not data that should make any of us happy. The 21st century has led to innovations in recycling, because of this PVCu windows and doors can now be labelled as the first choice for sustainability too. This is because you can recycle and re-use 'end of life PVCu' and put it back into our new products, so minimal material ends up as waste in landfill. Millions of window and door frames are now recycled every year and KJM can boast that every uPVC frame we remove will not end up in landfill.

The VEKA Infinity System combines the highest levels of technology and style that you would expect from a VEKA window system, coupled with an environmental conscience, Recycled windowsas Infinity profiles contain up to 80% recycled content, dependent on the window style.

Extruded to BS EN12608 extrusion performance standards, Veka Infinity maintains UV stability, cold impact classification and heat reversion to provide the performance of virgin profile, with the social benefits of a recycled product – a must for many projects in the commercial marketplace, and brought to you by the first windows systems company to establish a PVC-U recycling plant, VEKA.
Recycled Specification
The Veka Infinity system is designed in such a way that all recycled material is totally encapsulated within a virgin raw material, ensuring the perfect surface finish that all VEKA window system are renowned for.
All profiles are extruded to BS EN12608.
Recycled profiles containing up to 80% recycled content.
Infinity can achieve 'A++' ratings with the appropriate triple glazed units, Infinity casement windows can also achieve U values as low as 0.8.
Perfect quality and colour match for Matrix 70 system, allowing full integration of the 2 systems.
All Infinity recycled profiles are guaranteed for 10 years
KJM's – The countries first installer of the Veka Infinity system
KJM are believed to be the first company in the UK to install the Veka Infinity system into a domestic home. It was that much of a milestone within the industry that Veka decided to make a promotional video.
KJM Veka Infinity Installation.
Download our free Veka Infinity System Brochure (manufacturers) or the Veka Infinity Retail Brochure
Link to our manufacturers Veka Infinity webpage
Although no cheaper than our conventional systems, due to the more complex manufacturing process, the environmental impact of this product ensures that the use of precious resources for manufacture and the lower carbon footprint of the product, help towards a more sustainable world.
Hardware Options
PVD GOLD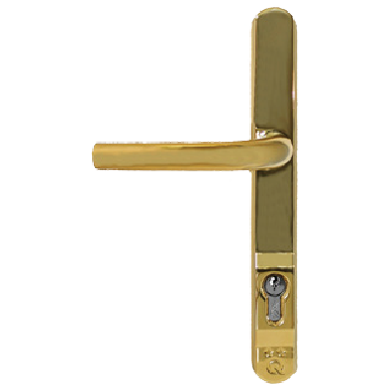 SATIN CHROME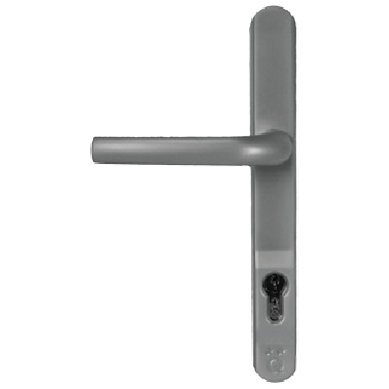 WHITE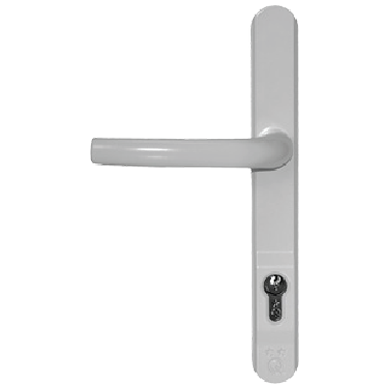 ANTHRACITE GREY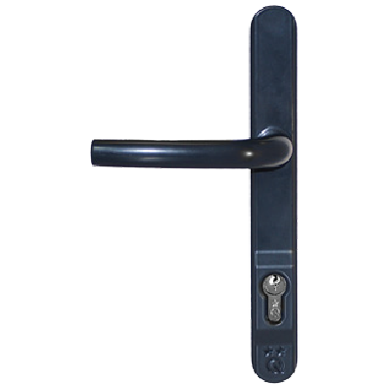 BLACK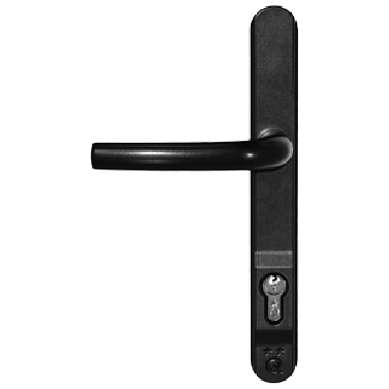 POLISHED CHROME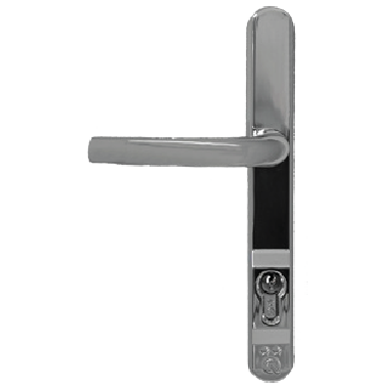 Scroll left/right to see more options.
Xtreme Composite Door FAQ's
Can my Xtreme door be specified Secure by Design?
Yes it can, Secured by Design (SBD) is a police initiative put in place to reduce burglary and crime in the UK by designing out crime through physical security and processes. There are some items that need upgrading from the standard door offering. These items include a door safety chain, laminate glass, a viewer, so you can see who is on the other side before answering the door and finally an upgraded letter box that stops 'fishing'.  Fishing is a common method of attack whereby items such as keys are removed from the home via the letter-plate. It is basically an inner flap that prevents access to the area around the inside of the door. The lock and cylinder meet the SBD standards and don't need upgrading.
How much are composite front doors?
Composite doors have been around for decades, they were initially very expensive. Today composite doors come with foam filled cores, engineered timber cores and aluminium faced doors. They do all vary in cost, a typical foam filled core with glass would average around £1100-£1200, fitted and including VAT. Other variables that will add a reasonable amount to the cost of the doors include decorative glass units, sometimes even triple glazed and high end stainless steel bar handles and letter boxes.
What colours can I order my Xtreme door in?
You can order your Xtreme composite door in one of the seven standard range of colours, these include White, Red, Green, Blue, Black, Light Oak and Rosewood. Premium colours are available for a small surcharge and include Cream, Chartwell Green, Duck Egg Blue, French Blue, Royal Magenta, Anthracite, Slate and Moondust Grey. If that is not enough to choose from then you can have your door sprayed to any RAL colour you desire! There is the option to colour both sides of the door as well, the standard offering is for the internal face of the door to be white.
Are Xtreme doors thermally efficient?
An Xtreme front door is more thermally efficient thanks to a combination of a high insulating foam core and PVCu edge-banding. It is an easy way to make your home warmer and help cut down on your energy consumption. Xtreme doors are better at six time better insulating than timber.
Vista Xtreme Composite Door Brochure
Links Urban Composite Door Brochure
Veka Composite Front Door Brochure
Solidor Front Door Brochure
Composite Door Care and Maintenance
Xtreme Composite Door Cleaning Guide
Solidor Composite Door Installation - Case-Study
Ultion Lock Cylinder
Awards and Accreditations