Windows
Veka Infinity Recycled Window/Door System
Plastic has been getting a very bad press in recent times. Disposable one use plastic, when not properly disposed of, is causing our environment no ends of problems. The old uPVC windows and doors we remove we recycle, so where does this recycled material go?
KJM are proud to announce the addition to our product range...The Veka Infinity recycled profile system.


The VEKA Infinity System combines the highest levels of technology and style that you would expect from a VEKA window system, coupled with an environmental conscience,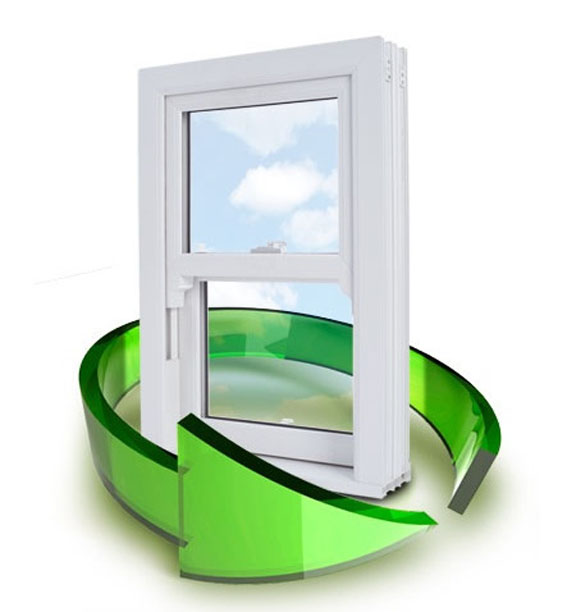 as Infinity profiles contain up to 80% recycled content, dependent on the window style.
Extruded to BS EN12608 extrusion performance standards, Veka Infinity maintains UV stability, cold impact classification and heat reversion to provide the performance of virgin profile, with the social benefits of a recycled product – a must for many projects in the commercial marketplace, and brought to you by the first windows systems company to establish a PVC-U recycling plant, VEKA.
Recycled Specification
The Veka Infinity system is designed in such a way that all recycled material is totally encapsulated within a virgin raw material, ensuring the perfect surface finish that all VEKA window system are renowned for.
All profiles are extruded to BS EN12608.
Recycled profiles containing up to 80% recycled content.
Infinity can achieve 'A++' ratings with the appropriate triple glazed units, Infinity casement windows can also achieve U values as low as 0.8
Perfect quality and colour match for Matrix 70 system, allowing full integration of the 2 systems
All Infinity recycled profiles are guaranteed for 10 years
KJM's - The countries first installer of the Veka Infinity system
KJM are believed to be the first company in the UK to install the Veka Infinity system into a domestic home. It was that much of a milestone within the industry that Veka decided to make a promotional video.
KJM Veka Infinity Installation.
Download our free Veka Infinity System Brochure (manufacturers) or the Veka Infinity Retail Brochure
Link to our manufacturers Veka Infinity webpage
Although no cheaper than our conventional systems, due to the more complex manufacturing process, the environmental impact of this product ensures that the use of precious resources for manufacture and the lower carbon footprint of the product, help towards a more sustainable world.
Our no pressure promise
At KJM Windows & Conservatories, we pride ourselves on our no hassle, no pressure approach to providing high quality home improvement products to the thousands of customers who have put their trust in us since 1982.
find out more