Double Glazing Basingstoke
Timber - PVC - Aluminium - Windows, Doors & Conservatories in Basingstoke
KJM, an award winning company were established in 1982 and have been installing quality double and triple glazed products into homes in the Basingstoke area for many years. We have been national G-Award finialist in the category "Installer of the Year" an amazing four times. Customer service is the ethos at KJM and we promise a Hassle-Free quotation process from non-commissioned employed sales staff. Navigate through our website to see our range of windows, doors and conservatories or please visit our showroom to see the products.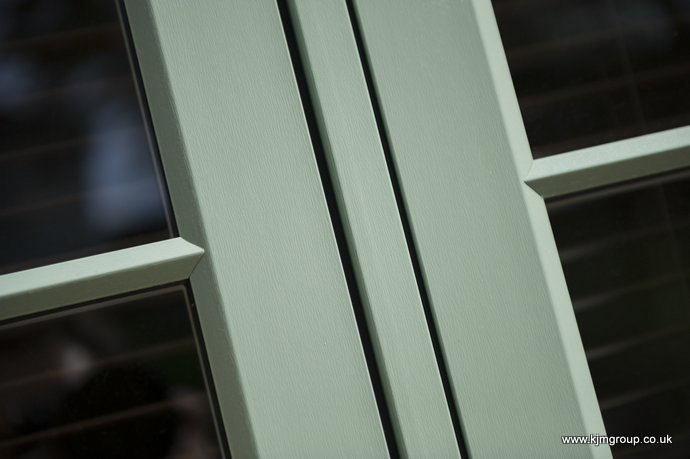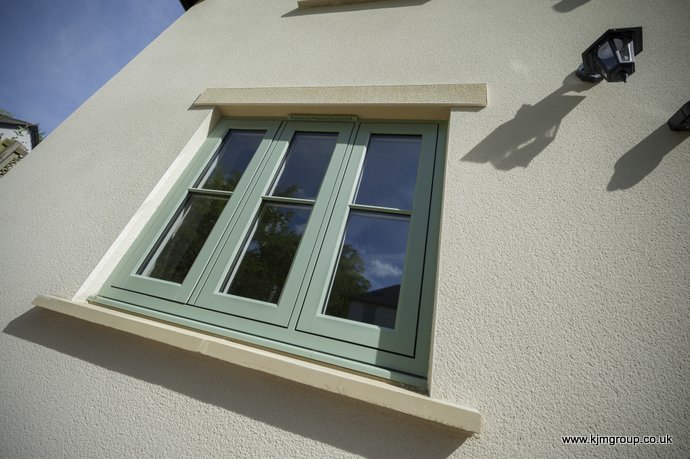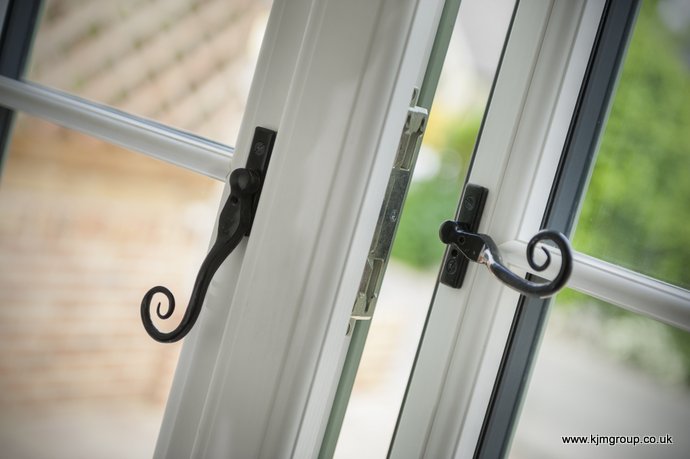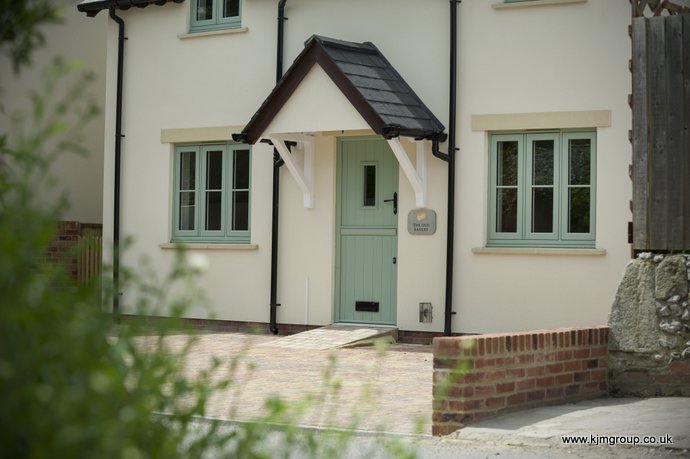 KJM have provided the Basingstoke and wider area with double and triple glazed products since 1982. We work with clients and on projects with local contractors across the surrounding counties. Using our nearly 40 years of experience, we provide an honest and low pressure service which is endorsed by Hampshire Trading Standards and Which? reports.
Quotes and Prices
At KJM, we strive to provide our customers with honest, good value quotations without pressure or obligation. To ensure this, our sales team are non-commissioned so they are able to provide honest guidance and advice. We don't confuse matters with inflated prices and discounts. Instead, we keep our prices steady and quotations realistic.
Range of Products
We work with a huge range of product lines and materials. Although uPVC continues to rise in popularity, we also provide aluminium and hardwood frames. Customers can choose from a broad range of styles to encase their double glazed units. Some buildings require windows and doors to remain in keeping with period features. Other projects prioritise functionality and durability. With so many choices to be made in colour, finish, function and style, why not view our ranges on display in our Andover showroom. As we offer so much choice, you can be sure to find a good quality window, door or conservatory product to fit any budget range.
Eco-Conscious Supplier
For increasing numbers of projects, sustainability is a growing concern. We supply and install two lines which use recycled materials in their production. Profile 22 uses RCM (recycled composite material) to manufacture internal reinforcements. Similarly, the core of the Veka Infinity Window & Door profile system is constructed with recycled materials from old PVC window casements. KJM are committed to all parts of the recycling chain, so during window and door removal and installation, we separate waste materials for recycling.
Unit Features
Glass
Low-E, or low emissivity glass is made by coating the glass panes. Our products feature a soft coating, which offers better clarity of light, improved light diffusion and better insulation performance.
Edging
Swisspacer bars are a type of 'warm edge spacer' which insulate the edges of the glass panes within a double glazing unit. They prevent heat being lost from the edges of the double glazed panes and reduce condensation.
Gas
Sitting in between the panes of double glazing is gas. In days gone by this gas would consist of standard air, or dry nitrogen. Of course, technology has moved on and we now use Argon gas to fill the gap between panes of glass. This denser gas slows the movement of convection currents, preventing the heat from transferring to the outside of the panes.
Warranty
Our products carry a warranty of 10 years. As finalists of Installer of the Year, we are able to provide our customers with confidence in the work and peace of mind in the ongoing use of their double glazing. We strive to provide our customers with the most suitable products for their project, which will offer great performance well into the future.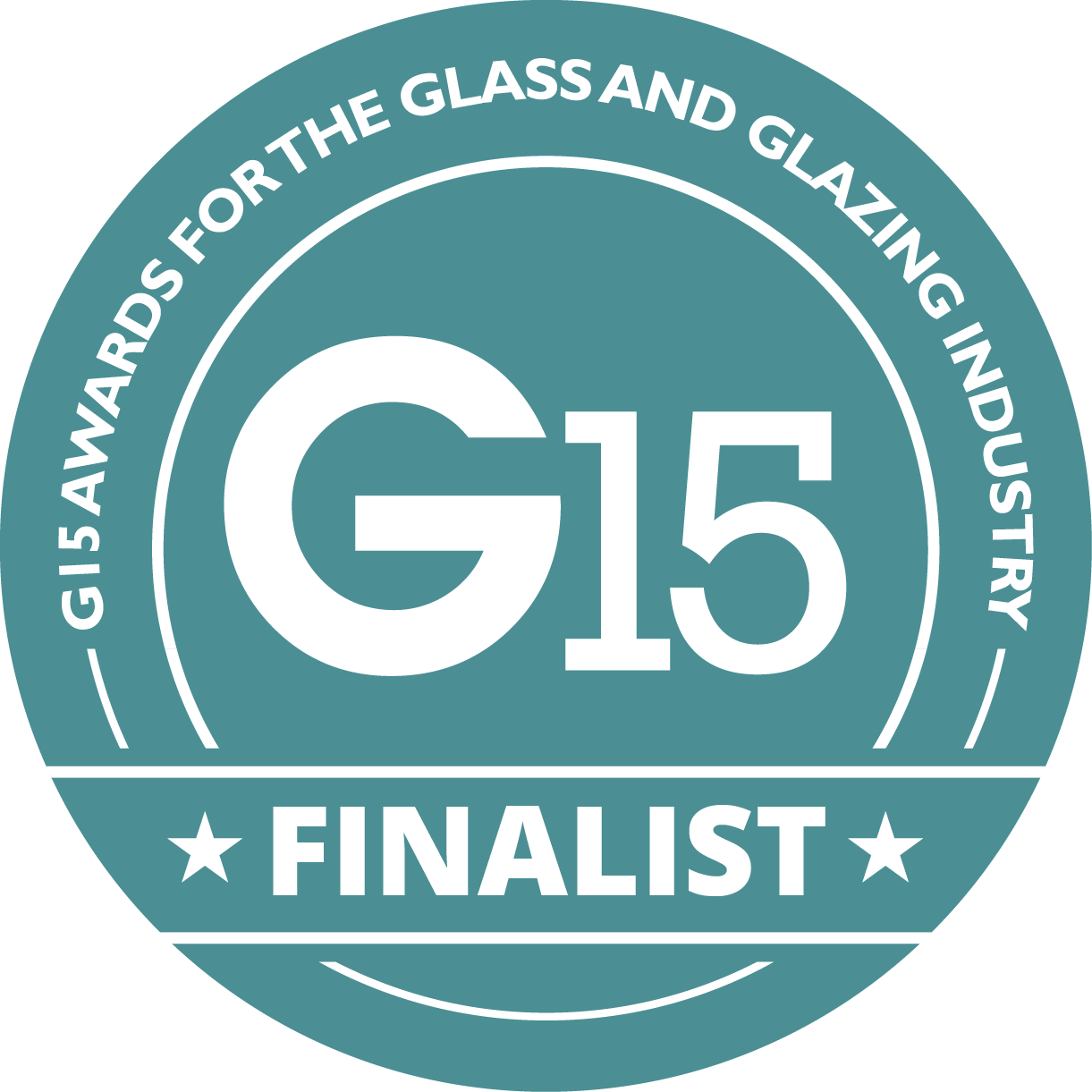 We can supply both trade and offer supply only costs for double glazing in the Basingstoke area and also are in partnership with a local builders, who can tackle extensions and new-build projects.
We pride ourself for the quality of our products, installation and after-sales service and can provide many recommendations in your local area. Our sales team give free, no-hassle quotations, without the sales gimmicks often used within our industry. KJM offers a range of double glazed & triple glazed windows, doors (including composite, patio french & bi-folding doors) and conservatories in your area.
Double Glazing Basingstoke - Triple Glazing - Windows - Doors - Composite Doors - Bi-folding doors - French doors - Patio doors - Secondary Glazing - Car Ports - Trade Supply - Conservatories in Basingstoke, Hampshire