-----------------------

Although a little more expensive than your standard white window, it will really provide you with something a little bit different.

A foil is a form of laminate finish. Foils usually replicate the colour, and most importantly, the texture of wood from a particular species of timber. They work by emulating the unique 'grain' of a timber species, and are incredibly useful for adding a specific aesthetic to the window. Foils are applied by a heat bonding process which fuses it to the surface of the uPVC, creating a practically unbreakable finish. This process was first used with woodgrain colours (mahogany, oak & rosewood) but is now available in white.

Available in most, but not all of our PVC product range. It can also be specified on our triple glazed windows, Composite doors and Victorian style sliding sash windows. Why not visit our showroom in Andover Hampshire to view our range of foiled windows?
You could also consider our other foiled window products
Colour Customisation
Our choice of casement styles of window means you can choose from a wide array of finishes, such as woodgrain effect, colours or even white textured woodgrain and all with the same long lasting good looks and weather resilience as the traditional white frames.
Our White, Grey, Anthracite Grey, Black and Brown casement windows are some of our most requested colours. Can't see the colour you're looking for? Click below to browse through our range and change to your preferred colour.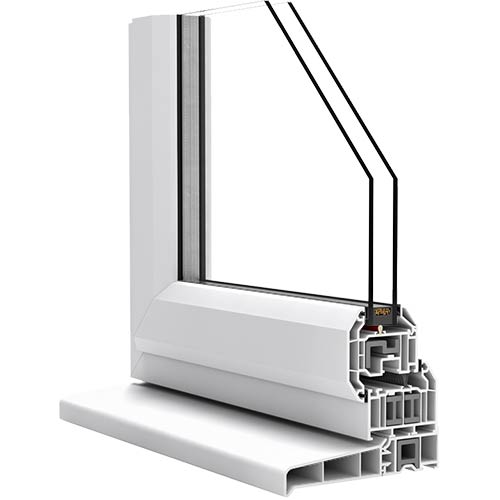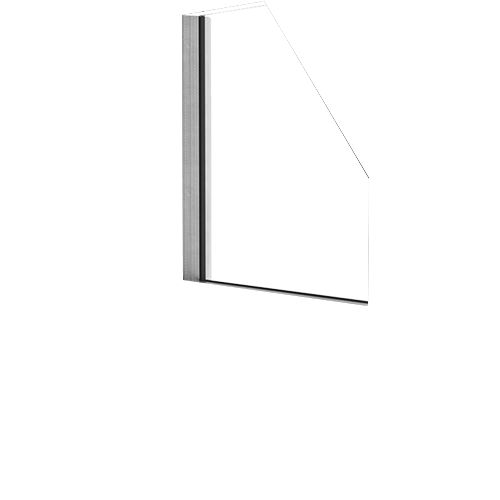 casment slate grey
SELECT
slate grey finesse
SELECT
flernish gold smooth
SELECT
casement Irish oak
SELECT
casement Light Oak
SELECT
Our window and door range is available with the very best energy efficient glass. A combination of low-e glass, argon filled units and warm-edge spacer bars can give you the lowest u-values on the market today. A warm edge spacer bar helps improve a window's energy efficiency but it also has other important functions. It keeps the panes of glass apart and with sealants and desiccants, should be a gas tight barrier to prevent moisture vapour getting in and the insulating gas leaking out of the sealed unit. If the spacer bar doesn't stop moisture vapour transmission and gas leakage, the sealed unit will become energy inefficient and eventually fail. Modern composite warm edge spacer bars and sealants will prolong the life of a sealed unit.
White foil PVCu windows, doors & conservatories in Hampshire-Berkshire-Wiltshire-Surrey-Dorset
Emplas Complete Collection Brochure
Awards and Accreditations