Windows
Planitherm Comfort range
It may sound obvious, but if you're choosing new or replacement windows for your home then one of the most important aspects you need to consider is the glass you specify for them. Selecting the right glass can make a big difference to how your windows perform and how your home feels. It can impact factors such as comfort, warmth, energy efficiency and security. It can also help reduce noise, overheating and the fading of furniture. KJM offers a range of glasses from different suppliers including barnd names like Saint Gobain and Pilkington.
So when choosing new windows and doors there is a huge range of glass available, these include:-
Low-e energy saving glass
Self-cleaning glass
Acoustic glass
Safety glass
Fire glass
Security glass
Solar-control glass
There is a range of glass from Planitherm that simplifies your choices into three types, we take a look at these options below
All three glass packages in the Planitherm range – Energy Standard, Comfort and Comfort Plus – can be used in either double or triple glazing applications. Choosing glass with noise reducing properties, will make a big difference to sound insulation. Planitherm Comfort and Comfort Plus glass provides 20% better noise reduction than traditional double glazing. The other benefits to these two options include reduced furniture fade and enhanced security. They are designed to protect against vandalism, it meets the new development standards whenever it's used in an approved frame.
Planitherm Energy Standard
Energy Standard utilises low e glass, argon filled units and warm edge spacer bars. It is the specification that makes for an energy 'A' rated window. The low e glass is PLANITHERM TOTAL+. As energy prices rise, it can cost you less to keep their home warm with our Energy Standard glazing. The special clear, microscopic coating on the inner pane of our glass maximises the amount of light and heat – capturing warmth from natural light and preventing internal heat escaping. It also stops 56%* more internal heat escaping than older-style double glazing.
*Compared with a 4mm/16mm cavity/4mm (uncoated) Double Glazed Unit filled with air.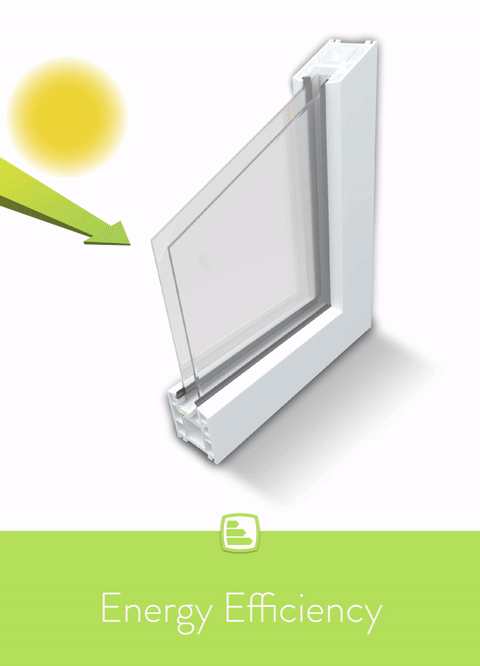 Planitherm Comfort
For customers concerned about security or disturbed by external noise, Comfort glazing's built in transparent layer helps protect against burglary and vandalism – and reduces unwanted noise. It delivers 20% better noise reduction than older-style double glazing*. The specification for Planitherm Comfort is as above with the addition of laminate glass external leaf. The laminate glass helps with better security, noise reduction and furniture fade protection. The laminate glass is 6.8mm STADIP SILENCE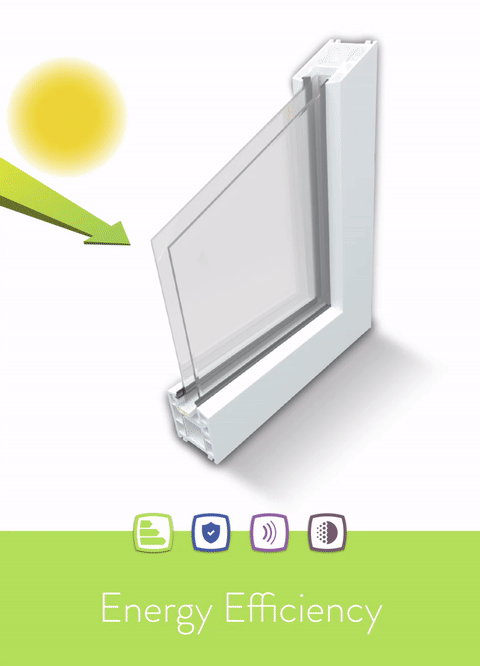 Planitherm Comfort Plus
With all the energy efficiency, security and noise reduction benefits of the Comfort package, Comfort Plus also delivers the perfect balance of light, warmth and comfort. An invisible coating blocks out 50% of external heat from the sun while keeping in 63%* more internal heat, making it the perfect choice for customers with large glazed areas and south or west-facing aspects. The specification for Planitherm Comfort Plus is as above, but the low-e glass used is PLANITHERM ONE T with an optimum centre-pane U-value of 1.0W/m2K (16mm,90% argon-filled cavity), SGG PLANITHERM ONE T can comfortably meet and exceed current Building Regulations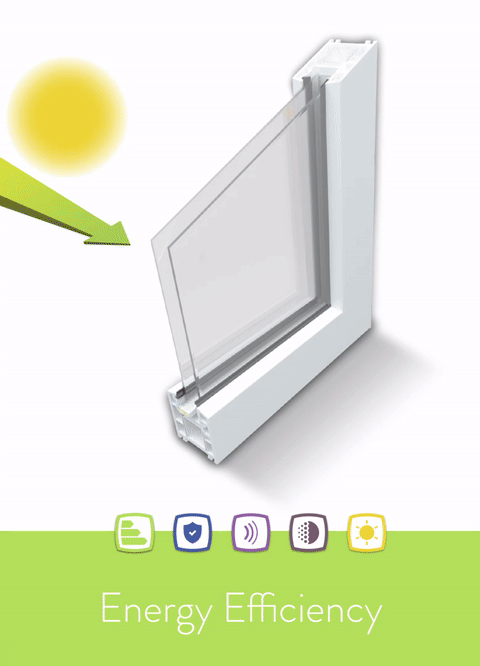 Download our free Planitherm high performance glazing brochure
How is glass made?
Toughened glass, laminate glass, low-e glass. How glass is manufactured, what is the recycled content?
Swisspacer warm edge bars
A good quality warm-edge spacer gives better insulation and enhances the life of a sealed unit
Our no pressure promise
At KJM Windows & Conservatories, we pride ourselves on our no hassle, no pressure approach to providing high quality home improvement products to the thousands of customers who have put their trust in us since 1982.
find out more