However, to make sure this warranty is not compromised, it is essential to carry out the following:
Cleaning
All uPVC products should be cleaned twice a year with warm, soapy water. Non-abrasive cloths should be used and you should never use abrasive cleaners!
Conservatory Cleaning
Conservatory roofs should be cleaned in the same way as above, however you should never walk on conservatory roofs, they are not designed to take this weight. You can purchase extended reach poles to aid cleaning or employ a specialist roof cleaning contractor. "Self Cleaning" glass roofs should be cleaned in accordance with manufacturer's recommendations.
Download our free Conservatory Maintenance Guide
Furniture
Handles and other furniture should also been be wiped over with warm soapy water. Handles and other furniture should also been be wiped over regularly with warm soapy water. We recommend monthly cleaning of chrome/gold finish products, especially external hardware. Please also note: Use of non-recommended products will invalidate the warranty as well as damage from rings and other objects that may come into contact with the hardware.
Glass
The best way to clean glass sealed units in the past was with warm-soapy water or recommended glass cleaners. We have found a glass cleaning product called e-cloths. Our fitters use them and we have found the results are excellent. Each E-cloth has a huge number of strands giving the E-cloths their excellent cleaning capability and their high absorbency. When water is added the strands break up, absorb dirt and grease into the cloth and holds it, without leaving it behind on the glass. No cleaning chemicals are required, just water! E-cloths will last you a long time – at least 300 washes guaranteed. We sell the window cleaning pack from our showroom for £9.49 inc VAT, this provides two cloths, a deep cleaning cloth and polishing cloth! These products really do work. Download our free e-cloth brochure
Care should be taken when cleaning leaded units as they are glued to the face of the glass and can easily be damaged.
Locks/Mechanisms
It is recommended that you lubricate the hinges on doors and windows at least once year with a light oil (3 in 1, WD40 or similar). You should also lubricate the locking points. We recommend you wipe any excess oil with a clean dry cloth.
Night Ventilation
Your windows are supplied with a night vent facility as standard. Just crack open the sash and close the handle, make sure the locking points are engaged. This should help with any condensation you may have.
Easy-Clean Hinges
Where specified your 1st Floor windows may have an "easy clean facility" on them. This enables you to slide the sash over to make cleaning much easier. These can be in most cases be retrospectively fitted for a reasonable charge.
Handles
These can become loose over a period of time and can easily been tightened.
Warranty Claim
Please complete the following form:
Failed appointments may be charged for : Broken glass is not covered under our warranty: If the fault is covered on KJM's Terms and Conditions, it will be free of charge.
Hardware Options
PVD GOLD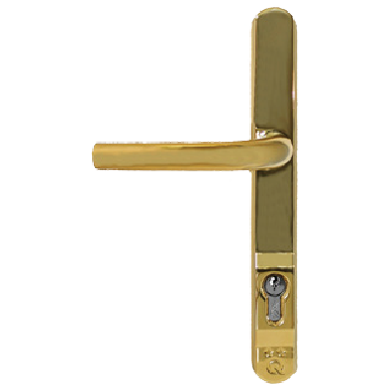 SATIN CHROME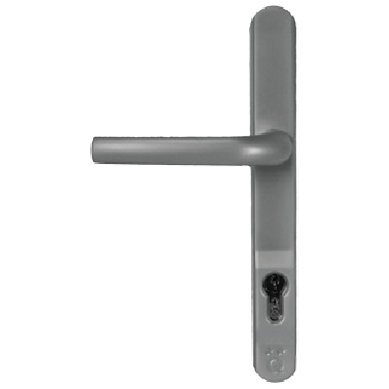 WHITE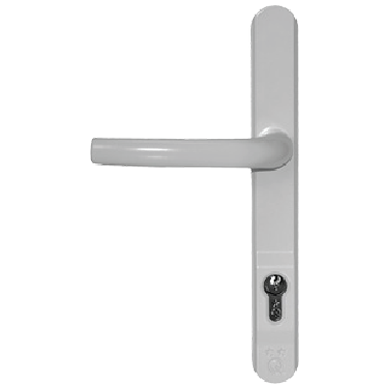 ANTHRACITE GREY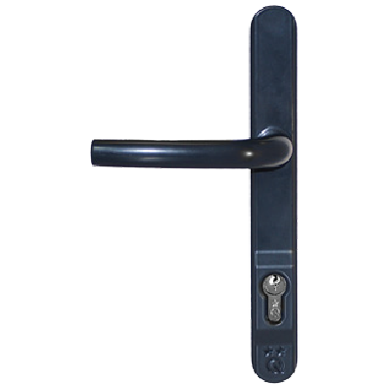 BLACK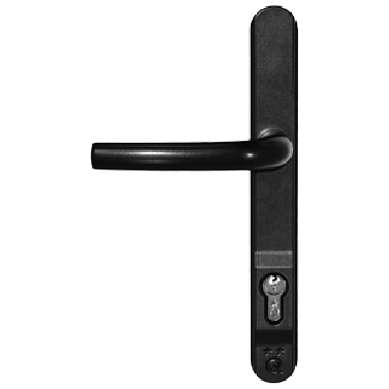 POLISHED CHROME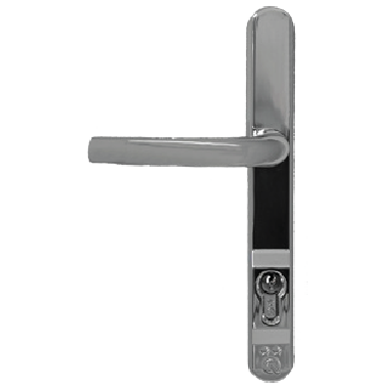 Scroll left/right to see more options.
Xtreme Composite Door FAQ's
Can my Xtreme door be specified Secure by Design?
Yes it can, Secured by Design (SBD) is a police initiative put in place to reduce burglary and crime in the UK by designing out crime through physical security and processes. There are some items that need upgrading from the standard door offering. These items include a door safety chain, laminate glass, a viewer, so you can see who is on the other side before answering the door and finally an upgraded letter box that stops 'fishing'.  Fishing is a common method of attack whereby items such as keys are removed from the home via the letter-plate. It is basically an inner flap that prevents access to the area around the inside of the door. The lock and cylinder meet the SBD standards and don't need upgrading.
How much are composite front doors?
Composite doors have been around for decades, they were initially very expensive. Today composite doors come with foam filled cores, engineered timber cores and aluminium faced doors. They do all vary in cost, a typical foam filled core with glass would average around £1100-£1200, fitted and including VAT. Other variables that will add a reasonable amount to the cost of the doors include decorative glass units, sometimes even triple glazed and high end stainless steel bar handles and letter boxes.
What colours can I order my Xtreme door in?
You can order your Xtreme composite door in one of the seven standard range of colours, these include White, Red, Green, Blue, Black, Light Oak and Rosewood. Premium colours are available for a small surcharge and include Cream, Chartwell Green, Duck Egg Blue, French Blue, Royal Magenta, Anthracite, Slate and Moondust Grey. If that is not enough to choose from then you can have your door sprayed to any RAL colour you desire! There is the option to colour both sides of the door as well, the standard offering is for the internal face of the door to be white.
Are Xtreme doors thermally efficient?
An Xtreme front door is more thermally efficient thanks to a combination of a high insulating foam core and PVCu edge-banding. It is an easy way to make your home warmer and help cut down on your energy consumption. Xtreme doors are better at six time better insulating than timber.
Vista Xtreme Composite Door Brochure
Links Urban Composite Door Brochure
Veka Composite Front Door Brochure
Solidor Front Door Brochure
Composite Door Care and Maintenance
Xtreme Composite Door Cleaning Guide
Solidor Composite Door Installation - Case-Study
Ultion Lock Cylinder
Awards and Accreditations