Timber - PVC - Aluminium - Windows, Doors & Conservatories in Dorset
Solid Conservatory Roofs – Planning and Building Regulations
Solid Conservatory Roofs – Planning and Building Regulations
I am writing this article in the middle of October 2018, the weather has been unseasonably mild however there have been some chilly nights that could mean its cold in your existing conservatory with its old roofing system and poor heating. In all likelihood, the roof will have not provided the thermal efficiency needed to keep the interior warm and probably been too hot in what was a very warm summer, nothing like I have ever seen since 1976, when I was 10 years old.
So what can you do about your thermally inefficient building? Demolishing the existing structure and building a brand new energy efficient conservatory in its place isn't necessary as you can replace the roof with a new 'warm roof solution', such as the LivinROOF or the UltraROOF380.
Planning and Building Regulations
Before you get ahead of yourself you need to be aware there is a possibility that planning permission may be required ahead of any solid roof installation taking place.
What you need to know about solid roofs, planning permission and all other related requirements:
When replacing a translucent conservatory roof for a solid roof you must obtain Building Regulatory Approval.
Permitted Development Rights may have been withdrawn since the conservatory was originally constructed, in which case planning permission will ALWAYS be needed
If your current conservatory has a translucent roof and was constructed with planning approval you will definitely need to make a new planning application
A change of use occurs when replacing a glass roof for a solid insulated roof as it causes the structure to be classed as permanent rather than temporary. This may necessitate planning permission.
There are some grey areas regarding planning for sure. There have been examples that if you were building a new extension with a tiled roof or a conservatory with a translucent roof neither could require planning, however if converting a glass roof to a tiled roof planning would be required. I'm not really sure how that makes sense but according to our local planning department it does!
Building Regulations is a different matter as that will ALWAYS be required. Adding a 'warm roof' can add weight if you are changing from say a polycarbonate roof. There will be additional loading from the roof, plaster-board and plastering and even a snow loading.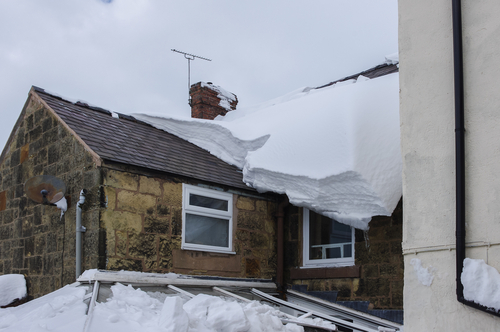 The other thing to consider is the vertical frames. They may only have sufficient reinforcement to carry that particular load, so new structural window and/or bay-posts be needed to support the weight of a replacement solid roof. There have been incidents in the UK already of collapsed roofs due to insufficient load bearing and lack of structural calculation, so BEWARE! It also worth pointing out that adding cladding/insulation to existing roofs can be very dangerous because it would be highly unlikely they were originally designed to take these weights.
If you'd like to talk to one our experienced conservatory design consultants they will be able to provide a no obligation solid roof quotation in your home, along with free professional advice. However we are not the local planning authority and they ultimately will always have the final say.
Please feel free to contact our sales-team for a guaranteed no obligation quotation for your solid roof requirements