Timber - PVC - Aluminium - Windows, Doors & Conservatories in Dorset
High Energy Bills and your Windows and Doors
High Energy Bills and your Windows and Doors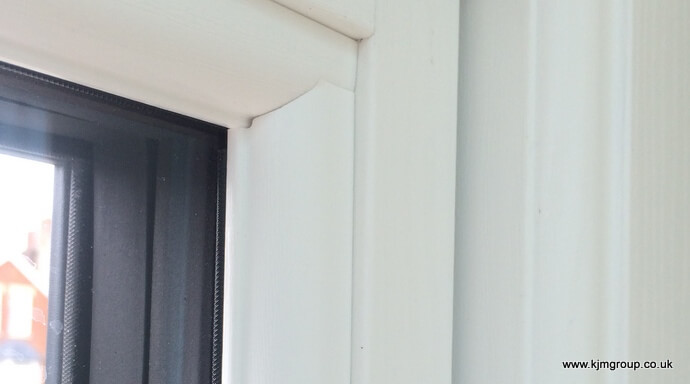 A new study has revealed that almost half of us try to avoid high energy bills by leaving the heating off in cold weather.
At the same time, it said that fewer only 15 per cent of respondents had insulated their homes against draughts. It highlighted poor seals around windows and doors as one of the primary causes of heat loss.
Mark Pearce, Managing Director, KJM Group said: "UK home energy 'inefficiency' is a real problem with many of us living in older pre-war and immediately post-war properties, which are incredibly bad at leaking energy.
"That means higher heating bills in cold weather. Trying to save costs by sitting there shivering, simply doesn't make sense when investing in home insulation, including new energy efficient doors and windows will allow you to lower your energy costs and stay warmer."
The coldest months
January and February are consistently the coldest months. According to the Met Office based on averages over the past 130 years, February 13, 14, 17, 18 and 20 make up the coldest single week of the year.
The coldest individual day is 17 February with an average minimum of 0.8C and maximum of 6.7C. "It makes now a pertinent time to think about insulating your home, including new thermally efficient windows and doors", said Mark.
He continued: "A lot of your home's heat can escape through windows, especially if you have already insulated loft space, walls and floors. New energy efficient double and triple-glazed windows can help you to reduce this heat loss by creating an insulating layer between the cold air outside and the warm air inside your home."
Energy Saving Trust
According to the Energy Saving Trust, heat lost through windows accounts for around 25 per cent of the total energy lost from your home.
This means that double or triple glazed units both deliver significantly improved performance over and above single or even older double-glazed units, delivering savings of up to £200 per year dependent on specification of new energy efficient double and triple-glazed windows
Serving Hampshire and surrounding counties including Wiltshire, Dorset, Berkshire, Surrey and West Sussex, KJM Group supplies hundreds of energy efficient wooden and PVC-U windows and doors each year. These achieve top u-values and very highest Window Energy Ratings (WERS), including WER A++.
Mark concluded: "We may or may not get a cold snap over the next couple of weeks but what is guaranteed is that energy efficient double and triple-glazed windows deliver significant through-life savings, making homes warmer as well as cutting heating bills.
"If you have single-glazed or older double glazed windows, annual savings on the cost of heating your home could be huge."
For more information on our range of energy efficient windows and doors call or email the sales team on 01264 359355 or sales@kjmgroup.co.uk.