Timber - PVC - Aluminium - Windows, Doors & Conservatories in Dorset
How to clean a Conservatory
How to clean a Conservatory
What is required to clean your conservatory?
When it comes to cleaning a conservatory, you will require some determination. Depending upon the size and shape of the conservatory, you may need to invest in some good quality cleaning equipment. If your conservatory is long and you have hard to reach areas, then you will need a good quality ladder or step ladder (with some help to hold it when climbing it), a telescopic brush, preferably one you can connect to a hose-pipe to, a bucket, sponge or car cleaning brush and washing up-liquid. In some areas a pressure washer can be used, although with caution (see below) Glass cleaning will require a squeegee and a good quality micro-fibre cloth.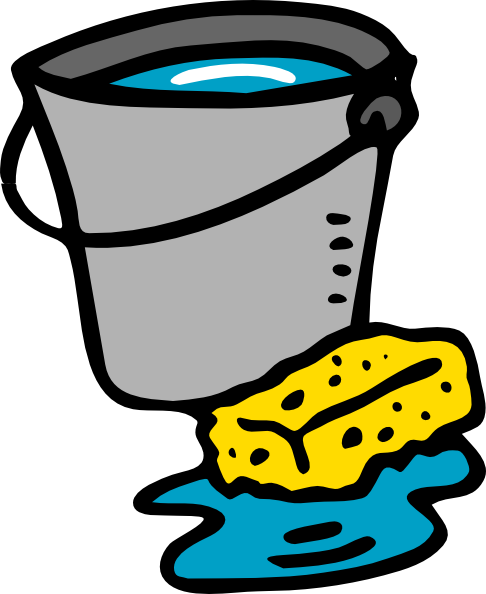 Clean the gutters
Gutters should be cleaned out twice a year. Nobody likes doing it but it has to be done. Get up on a ladder and remove any leaves, moss or any other organic matter which has managed to build up over the last six months. If your down-pipe is blocked, get yourself a plumber's (waste pipe cleaner)  snake to help dislodge the obstruction – just be careful of accidentally forcing the obstruction down the drain.
Cleaning the conservatory roof
Conservatory roofs are not designed to be load bearing. Do not try to stand, walk or crawl along them, conservatory roofs and glass panels are not designed to stand on! If need be you can get crawl boards and place them over the glazing bars, but this can be dangerous, so is best avoided wherever possible.
The safest way to clean your conservatory roof is using a telescopic brush and a ladder. In most cases some hot soapy water will aid cleaning. Once you're done with the brush, make sure you rinse the roof off, with a pressure washer or a garden hose. Please note that the ridge (the area with the finial/cresting on) a conservatory is often ventilated so jetting water around this area may well cause the conservatory to leak. The ridge capping over-laps to prevent water from entering this area. This is usually the same with the wall-plate of a lean-to style conservatory.
Cleaning Roofs with Activ or Self-cleaning glass
Do not use harsh chemicals on the glass, in most case soapy water will clean any stubborn marks off. You can find a list of approved cleaning agents on this PDF.
https://www.kjmgroup.co.uk/files/downloads/activ-glass-list-of-approved-cleaning-agents.pdf
Cleaning the exterior
uPVC  frames are a bit like a car, if you don't clean them for many months, the job becomes more difficult. So the best tip is to give is to keep on top of them.  Little and often is the best practice, once again some hot soapy water should suffice and wash off with a hose-pipe.
Glass Cleaning
By cleaning the outside first you have a better idea of whether any remaining dirt and smudges are inside or outside the conservatory. External glass is best cleaned like the frames with soapy water and then rinsed off, a squeegee can remove any water residue. A final wipe with a micro-fibre cloth like an e-cloth will ensure there are no streaks left on the glass. Repeat the same process on the inside, but this time start with just a damp cloth with some washing up liquid. It's worth remembering that it is "hard water" in chalky areas that leaves the white streaks in glass
Finally Lubricate your locking points and hinges
Spray the hinges, locks and adjustment keeps a couple times a year with a silicone based-product or with some WD40. This will ensure that they are at their best and maintain your warranty.
KJM's Conservatory maintenance guide from our roof manufacturer Ultraframe
https://www.kjmgroup.co.uk/files/downloads/conservatory-maintenance-guide.pdf