Timber - PVC - Aluminium - Windows, Doors & Conservatories in Dorset
Crittal windows and the alternatives – Smart Heritage aluminium
Crittal windows and the alternatives – Smart Heritage aluminium
Crittall Window History
Crittall windows and doors seem to have been around forever, they actually span three centuries and were installed in many buildings throughout history. The story began in 1884 when English businessman Frances Berrington Crittall arrived in Braintree.
In 1849 Crittall bought the Bank Street ironmongery in Braintree. After gaining work experience in Birmingham and Chester, took over the family business following his father's death, and in 1884 began to manufacture metal-framed windows. Five years later in 1889, the Crittall Manufacturing Company Ltd was incorporated.
According to Wikipedia the firm's output in a two-year period was 20 tonnes. In 1880 the company employed 11 men, by the 1890s this figure was 34, by 1918, 500.
The company grew under Crittall's management, the company expanded both domestically and internationally, manufacturing munitions during the First World War and then providing metal window frames for the UK government's post-war housing investment programme.
By the 1920s, the town of Braintree could not support the needs of the Crittall workforce. Crittall employees and their families made up an estimated 10,000 of the 18,000 population of the town. Francis Crittall, after an experiment with housing in Braintree, decided to build a village for his factory and workforce. The Silver End Model Village, near Witham, was started in 1926, and was intended to provide a good standard of living accommodation and civic amenities centred around the Crittall factory.
The growth of metal windows and doors made of steel had been a popular choice of art deco era for many designers as they were virtually maintenance free compared to wooden windows.  Many famous iconic UK buildings feature Crittall windows includes The Tower of London, The National Gallery, and some parts of the Houses of Parliament.
Crittall windows are a registered trademark and had been dominant in the window and door industry for many years. The introduction of aluminium windows in the 1960s along with double glazing gave homeowners and property developers an abundance of metal window styles to choose from at generally a lower cost than Crittall windows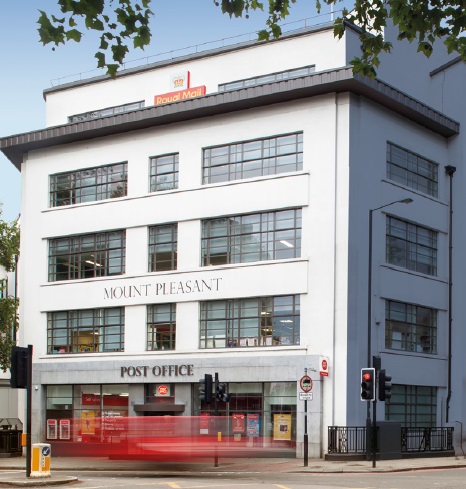 Picture courtesy of Smarts (from the brochure) 
The difference between Crittall Windows and Aluminium
What is the Crittall Style alternative?
Older steel windows can warp and rust.  Replacement Crittall windows manufactured from aluminium can be more cost-effective solution. We have the perfect solution the Smarts Alitherm Heritage aluminium window and door system. This system has been carefully designed to closely replicate the proportions and detail of an original Crittall frame.
Smarts designed and developed the Alitherm Heritage ranges specifically to meet the requirements of refurbishment and renewal projects, particularly in sensitive planning areas. Ideal for Victorian and Art Deco projects, the range of commercial and residential windows and balcony doors are already proven in a wide range of renovation, refurbishment and heritage projects across the UK.
The Alitherm Heritage door and window ranges both feature the slim profiles and sight lines that are associated with traditional steel doors and windows. However, the system's timeless elegance is also accompanied by the outstanding thermal performance of a modern aluminium system – each delivering a minimum 'B' Energy Rating.
The Heritage window systems are elegant, efficient and secure that is handmade by our skilled craftsman that are ideal for conservation areas, property refurbishment, new-build commercial and domestic projects.
Suitable for both single and double door application, Alitherm Heritage balcony doors are available in a wide range of sizes and are supplied with a multi-point lock mechanism as well as face-mounted finger thrown locking bolts.
Genuine Crittall windows can be very expensive with prices starting from £000's per window. Our Alitherm Heritage aluminium window frames offer virtually the same look as Crittall windows but at a more affordable price.
Increased Lifespan
Because aluminium does not rust or rot, window frames provide great longevity and can last indefinitely. This also means that the aluminium windows have the longest lifespan of any window framing material, with typical replacement periods of 40 years compared to a typical 35 year replacement period for steel, PVC and timber.
Source: British Research Establishment
Improved Thermal Efficiency
Modern aluminium windows are thermally-broken using polyamide, an excellent insulator which helps to insulate windows against heat loss. The thermal conductivity of polyamide is one hundred and sixty times better than steel, which for a typical terraced house would provide a saving of around £95 each year in fuel costs. In addition to these energy savings, the polyamide also raises the internal temperature of a house, helping to reduce the risk of condensation.
Source: GGF Energy Saving Calculator
Reduced Maintenance
Maintenance for aluminium systems is simple and straightforward, with a routine 'wipe-clean' all that is required to keep the products looking their best. With no requirement for re-painting or re-varnishing, aluminium windows and doors will never fade, deteriorate or rust, even in harsh environments, such as coastal locations, where steel windows can be particularly prone to rust, requiring regular maintenance and eventually, replacement. For example, the Sully Hospital overlooking the Bristol Channel, the building's original steel window frames became heavily corroded and covered in rust. These were then replaced with aluminium window frames with a marine grade polyester powder coating to provide long-life performance with minimal maintenance.
Why would you choose the Alitherm Heritage Windows?
Double or triple glazed aluminium windows without compromising on the original character of your home if they are installed with thin metal windows
Slim Profiles dimensions to replicate traditional steel windows.
Powder-coated so can be prefinished in any RAL colour – single or dual coloured marine quality powder coat.
Polyamide thermal break provides enhanced thermal performance
The system can accommodate sealed units from 24mm to 36mm thick
Superb range of accessories designed to replicate characteristics of original steel windows.
The Alitherm Heritage ranges are all available with a full suite of hardware options, with products specifically designed to match the door and window furniture that is synonymous with Victorian and Art Deco styles – including 'Monkey Tail' and 'Bulb' options.
Brochure Downloads/Webpage
Smarts Alitherm Heritage brochure (including handle choices)
Crittall® is a registered trademark of Crittall Windows Limited