Key Product Features
Look around and you will see the most popular choice of window replacement style is the casement, thanks to its ease of use, simplicity and all-round versatility of design. Casement windows have hinged opening sections (lights) along with fixed panes with the option of stunning Graf welds.
There are different profile choices that change the look of your windows. Another thing to consider is the energy rating – double glazing and triple glazing are available in most systems.
Get in touch today. Our sales team will advise how to combine ventilation and sense of space with safety, security and of course great looking casement windows – all with the low maintenance, and superior weather performance you deserve.
Multi point locking system
Handle and colour customisation
Energy Efficient Casement Windows
For anyone with a thought for energy saving and the environment when choosing double glazing suppliers, KJM can offer most styles of window replacement in a BFRC 'A+' Rating for superior heat retention. Get in touch with our team for the latest information.
GET IN TOUCH
Specialist Glazing Options
As responsible double glazing suppliers, KJM's sales team will also advise on safety aspects of your casement windows. For example, the law insists you have toughened glass for any pane less than 800mm above ground or floor level but you might also consider using it optionally in places such as above a child's bed or table.
KJM offer a higher level of security compared with conventional timber frames but can in many cases offer even higher security via a range of specialist features and glazing options such as toughened or laminated glass.
All of our windows offer a standard a level of security that is more than enough for the average household and location. With the ability to fend off all but the most determined intruder, we can build-in additional mechanisms to make our windows even more impenetrable.
START YOUR QUOTE
Casement Window Configurations
We pride ourselves on offering the best and highest specification windows for your home and loved ones. With excellent security, thermal performance and customisation, you can design and receive your dream windows.
To find out more about the many different types of window solutions contact us today. Alternatively why not visit our showroom to see our entire window range.
Available as stormproof or flush casement
Single handle with dual function available in a variety of colours
Enhanced security additions
Easy-clean egress hinges available for above the ground floor
Large range of styles and opening configurations
Colour Customisation
Our choice of casement styles of window means you can choose from a wide array of finishes, such as woodgrain effect, colours or even white textured woodgrain and all with the same long lasting good looks and weather resilience as the traditional white frames.
Our White, Grey, Anthracite Grey, Black and Brown casement windows are some of our most requested colours. Can't see the colour you're looking for? Click below to browse through our range and change to your preferred colour.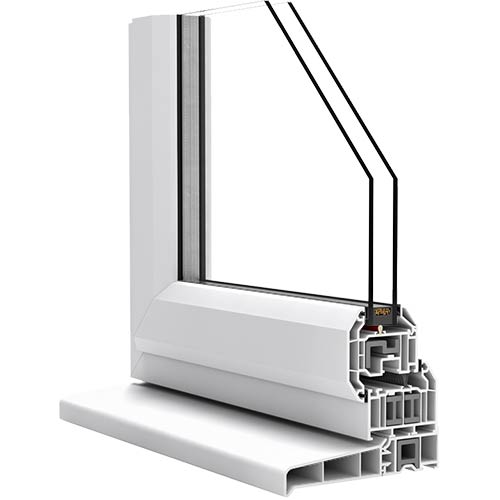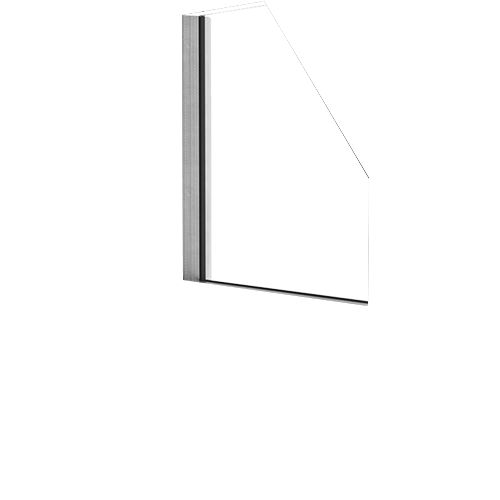 casment slate grey
SELECT
slate grey finesse
SELECT
flernish gold smooth
SELECT
casement Irish oak
SELECT
casement Light Oak
SELECT
Casement Window Prices Andover & Hampshire
Working in Andover, Hampshire, Berkshire, Dorset, Surrey, Wiltshire and surrounding areas, we are Which? approved and install high quality products.
By implementing our no pressure promise since 1983, we allow customers to make an informed decision in their own time. Use our easy quoting engine today to get a quote.
Frequently Asked Questions
How customisable are casement windows?
We are happy to offer customisation options for our window frame colours, handle and glazing designs. When getting a quote from us, we are able to adjust our casement windows to your needs and aesthetic taste to help you create your ideal home.
How durable are casement windows?
Our window frames and glass won't discolour and also feature easy clean handles and hinges to maintain the high quality installation we provide. With low maintenance and occasional wiping with a damp cloth, our casement windows have a long life and won't require repainting during their lifecycle.
Are casement windows weatherproof?
Fitted using deeper drainage channels, we can ensure that your windows remain weatherproof. By looking into our customisation options, you will also find stormproof or flush casement options to further aid the weather resistance of your windows.
Do casement windows include trickle vents?
All of our windows are installed with trickle vents. After changes to building regulations in June 2022, all windows must include trickle vents to help eliminate polluted air and damp in homes by creating more air circulation through rooms.
Are fully sculptured or bevelled window profiles available?
Because we are truly independent, KJM offers a choice of window systems from a variety of suppliers. Our most popular casement windows are the 70mm fully sculptured system. Or, some of our customers prefer the bevelled system.
Do vector excluders or dog bolts offer security?
The ultimate security enhancement to the hinge side of the casement window, we recommend fitting vector excluders or dog bolts to ground floor windows, where additional security is required.
Emplas Complete Collection Brochure
Awards and Accreditations