KJM has been offering a choice of either E, C, or A-rated windows since 2009. To comply with regulations, we now we only offer C-rated windows or A-rated windows. The cost difference between them is so small that we feel 'A' rated frames should be your standard choice.
What is Window Energy Rating (WER)?
The WER is the objective method used to assess the total energy performance of windows. To determine the energy rating the following is criteria is used:
Frame material used (PVC, aluminium or timber)
Glass used
Air leakage
Solar Gain
The BFRC (British Fenestration Ratings Council) rating system is designed to determine a window's thermal efficiency. It is displayed on a colour-coded traffic-light style label with a scale from 'A' (the most efficient) – to 'G'. This means that you can make a quick yet informed decision when choosing new windows, taking energy conservation into account. With carbon emissions and other environmental issues high on the global agenda, we are all looking for ways to make our homes more energy efficient.
Combined factors, such as solar gain, result in the fact that the 'A'-rated window is energy-positive, meaning it can absorb more energy into the house than it lets out. To see how much money you could save on your energy bills and to find out how significantly you could reduce your carbon footprint, use the 'Carbon Calculator' on www.ggf.org.uk.
KJM 'C'-rated windows have a warm edge spacer, are argon gas filled and have low e glass. The enhanced 'A'-rated window, has the best warm edge spacer on the market, be argon gas filled, soft cost low e glass and the external pane is manufactured from 'low iron' glass to improve the solar gain.
Spacer bars which conduct less heat at the edge of the glass are referred to as 'warm edge spacer'
The benefits are as follows:
Reduced heat loss through windows
Condensation on windows can be reduced
Better sound insulation
Argon Gas filled sealed units
Filling the gap between the panes increases the thermal performance of insulating glazing units is to reduce the conductance of the air space between the layers. Originally, the space was filled with air or flushed with dry nitrogen just prior to sealing. In a sealed glass insulating unit, air currents between the two panes of glazing carry heat to the top of the unit and settle into cold pools at the bottom. Filling the space with a less conductive, slow-moving gas minimises the convection currents within the space, conduction through the gas is reduced, and the overall transfer of heat between the inside and outside decreases.
Low-E Glass
High-performance Low-E (low emissivity) glass is designed to reduce heat loss and must be used on energy rated windows. There are two types of low e glass, Hard Coat and Soft Coat, we use soft coat glass as it gives the following benefits over hard coat:
Better light transmission
Better U-Values
Enhanced clarity/neutrality.
Low Iron Glass
By reducing the amount of iron in the external pane of glass, the solar gain of the window is improved. KJM's 'A'-rated windows have this as standard.
Triple Glazing
When this web page was first written, we did not sell 44mm triple glazed windows & doors. Today we can improve on our best rated double glazing by over 40% with our Veka triple glazed range. You can find out more information on our web page triple glazed windows.
Replacing Old uPVC Windows?
If you have old uPVC windows, then they are probably very energy inefficient. Modern 'A' rated windows offer considerably better insulation and more secure locking mechanisms. See our free brochure download Replacing your old uPVC windows
Colour Customisation
Our choice of casement styles of window means you can choose from a wide array of finishes, such as woodgrain effect, colours or even white textured woodgrain and all with the same long lasting good looks and weather resilience as the traditional white frames.
Our White, Grey, Anthracite Grey, Black and Brown casement windows are some of our most requested colours. Can't see the colour you're looking for? Click below to browse through our range and change to your preferred colour.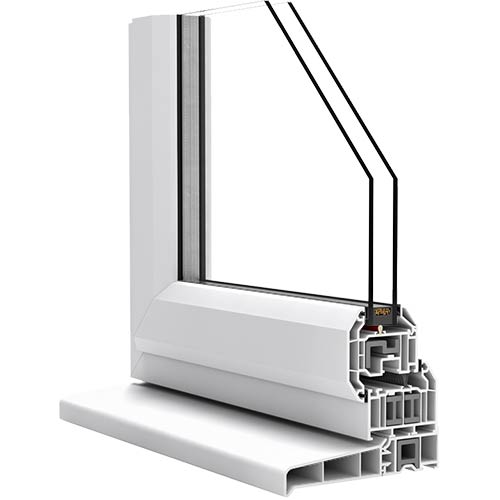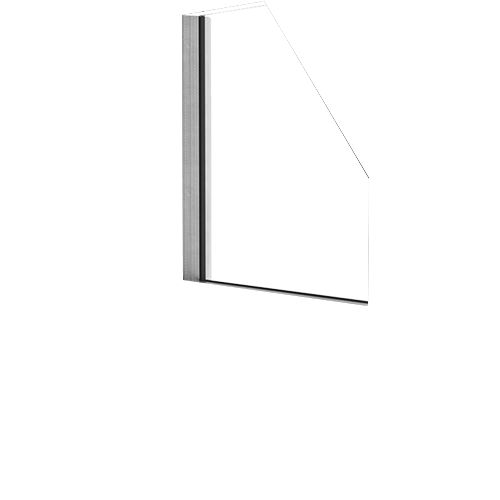 casment slate grey
SELECT
slate grey finesse
SELECT
flernish gold smooth
SELECT
casement Irish oak
SELECT
casement Light Oak
SELECT
Triple Glazing Prices
Whatever decision you make we promise to provide you with a hassle free and honest service. Navigate the menu to see more about KJM Windows, Doors and Conservatories….. thousand of others have!
KJM for the best double glazing prices. Affordable quality across Hampshire & southern England
Emplas Complete Collection Brochure
Awards and Accreditations